Attracting Customers Through Interactive Videos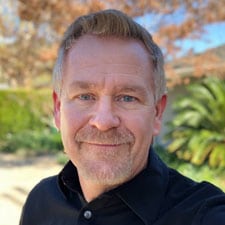 Patrick Egan is the Founder of SPARK Interactive. SPARK Interactive fuses the power of storytelling with the technology of professionally produced video to help business owners attract their target customers. Patrick has over 10 years of experience in the automotive industry, primarily focusing on marketing. Previously, he was the Vice President of Marketing at Kukui Corporation and the Digital Marketing Director at AutoServe1.
In this episode…
It can be difficult to introduce your automotive shop to potential customers online. Wouldn't it be nice to give them a chance to tour your store — without having to leave their couch?
SPARK Interactive creates virtual 360 videos of automotive stores to give potential customers an inside look. Customers can check out your shop, the employees, and the surrounding neighborhood. And, if they like the look and feel of your store online, they're as good as sold when they walk through your door.
In this episode of Gain Traction Podcast, Mike Edge is joined by Patrick to discuss helping shop owners attract more customers through the power of video. Patrick talks about his experience in the automotive industry, why he decided to focus on creating videos, and the difference it can make for shop owners.
Here's a glimpse of what you'll learn:
Patrick Egan shares his roots in the automotive industry
Why did Patrick decide to focus on video within the automotive industry?
How SPARK Interactive gives customers a virtual 360-degree view like they're walking into the shop
Patrick discusses his connection with NAPA and AutoServe1
Steps to working with SPARK Interactive
Resources mentioned in this episode: