Cultivating a Culture of Growth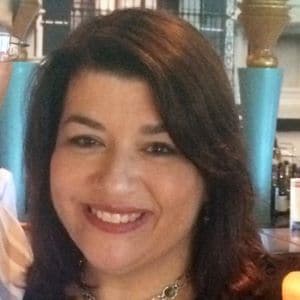 Beth Barron is the CEO of Chabill's Tire & Auto Service based in southern Louisiana. Under Beth's leadership, Chabill's has grown into a market force with 17 retail locations. Before becoming CEO, Beth spent 26 years as the Vice President for Chabill's. She holds a bachelor's degree in political science and government from Northwestern State University.
---
In this episode…
Many business owners are focused on the bottom line. They worry about numbers and work employees to the ground trying to keep the business alive. But not Chabill's Tire & Auto Service.
Chabill's knows that their employees are their greatest asset. That's why they make life-work balance a priority. If you take care of your people, they'll take care of the business. And it shows for Chabill's — they've got 17 retail locations and counting.
In this episode of the Gain Traction Podcast, Neal Maier is joined by Beth to discuss how to cultivate a culture of growth. Beth shares how she makes employees' well-being a priority — including closing on Saturdays, how she navigated the pandemic, and how to maintain momentum forward.
Here's a glimpse of what you'll learn:
Beth Barron shares the family history of Chabill's Tire & Auto Service
Beth's philosophy about managing employees and cultivating a better work-life balance
How Chabill's navigated business during the pandemic
Maintaining focus on upward growth
The best advice Beth ever received: if you're not growing, you're dying
Resources mentioned in this episode: