Culture Is Everything With Joe Rush, Owner of Rush Automotive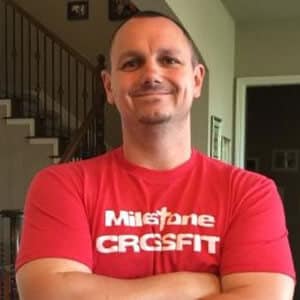 Joe Rush is the Owner of Rush Automotive. He opened his first location in Round Rock, TX, in 2011 with just three employees. Since then, Rush Automotive has grown to nearly 50 employees across five locations. The motto at Rush Automotive is "Caring for People and Cars." As a culture-based company, Rush Automotive works hard to live out that motto.
In this episode…
People often talk about the culture at their workplace. Is it a positive culture? Is it negative or toxic? Can customers notice the culture the minute they walk through the door? Everybody wants to work in a positive culture, but how do you build one? If you'd like to hear an informative and inspiring conversation about culture building, don't miss this episode of Gain Traction!
When it comes to building a positive culture in the workplace, multiple factors are in play. According to Joe Rush of Rush Automotive, it boils down to "the genuineness of the relationship that my leadership team has with each employee, the genuineness that I have, in my role, with each employee." Joe has learned that when you care for your people, they care for the customer.
On this episode of Gain Traction, Mike Edge and Joe sit down for a conversation about culture. They discuss the keys to building a positive culture and why it's essential for customer relations. They also talk about a healthy culture's effect on limiting employee turnover. When people come to work for Joe, he says, "this is the last job they're ever going to have." Find out how he makes that happen on this episode of Gain Traction!
Here's a glimpse of what you'll learn:
Joe Rush shares how and when he knew he would be an owner in the automotive industry
What it means to be a culture-based company
How Rush Automotive's culture is noticeably different
Why Rush Automotive stores are closed on weekends
What Joe learned from hiring someone who ended up being a bad cultural fit
The dynamics necessary to keep long-term employees
Resources mentioned in this episode:
Transcript
Announcer:
Welcome to the Gain Traction podcast, where we feature top automotive entrepreneurs and experts and share their inspiring stories. Now let's get started with the show.
Mike Edge:
Welcome to the Gain Traction podcast Mike Edge here. I am the host of Gain Traction, where I talk with top automotive business leaders about their personal experiences in the tire and auto repair industry, as well as extract some words of wisdom. This episode is brought to you by Tread Partners and the ReTread program. Tread Partners has a theory that your best audience to acquire additional revenue from this month are customers that you've already sold to. Tread Partners has designed a product called ReTread. It is a full scale customer re-engagement program to win back a shop's best lost customers. It is a one time 90 day program that generates a guaranteed 10:1 return on investment. That's correct, a 10:1 guaranteed ROI, no tricks or gimmicks, these are your customers that are already in your POS. So if you invest today $10,000, you'll receive a return of $100,000. We think our 10:1 is better than any shop can do for themselves. So what's the risk? Email us at [email protected] or to learn more, just go to treadpartners.com.
So before introducing today's guest, I want to give a big thank you to Brad Updegraff, owner of Dave's Automotive out of Austin, Texas. Brad was a recent guest on Gain Traction and he introduced me to our guest today. Our guest today is Joe Rush, who is the owner of Rush Automotive. He opened his first store located in Round Rock, Texas in 2011. They have grown from three employees in one location to nearly 50 employees in five locations. They opened their first MainLane, think Jiffy Lube on steroids, in 2016 and their second Rush Automotive in December of 2016, both in Bastrop, Texas. They added a second MainLane location in Round Rock in August of 2019, and a third Rush Automotive location in Leander, Texas in July of 2021. They are a culture based company and work really hard to make sure they live out their motto, which is caring for people and cars. Joe Rush, welcome to the Gain Traction program.
Joe Rush:
Oh, thank you Mike.
Mike:
Glad to have you here. So I'm curious, how and why did you get into automotive repair?
Joe:
Well, I actually kind of stumbled into it through my dad. My dad was a service advisor at a Ford dealership and I did not have reliable transportation at the time, so I needed to hitch a ride to work with somebody and they had a lot porter job open where you park cars all day, and he put in a good word for me and I got a job as a lot porter and I worked at Leif Johnson Ford in Austin for about seven years and worked my way into the lower leadership team there, and that's kind of how I got into the business.
Mike:
That's awesome. So then what gave you the courage to say, "Hey man, I can do this on my own and I'm going to go start my own shop."?
Joe:
Well, as unbelievable as this may sound, as a young kid, 17 years old, fresh out of high school, sitting on a yellow bollard waiting for cars that needed to be parked, I always had an entrepreneurial spirit and I looked around and I saw all the things that people were doing and I thought about how I could do it and how I could take the good things that I've seen people do and do those and not do the things that I didn't think were good. And literally at 17 years old, I in my mind had set out to, "Someday I want to own the building. I want to own the dealership." That was my thought.
Mike:
Yeah, that's awesome. And at 17, I love that. That's what we need more of today I think in our culture. But you found a need, or you saw a need and then you decided, "Hey, this is the way I would fill it." Is that a good way to describe it?
Joe:
Yeah, absolutely.
Mike:
Well, on a side note, have you ever heard of the book Acres of Diamonds?
Joe:
I have not.
Mike:
Dr. Russell Conwell wrote it and it was written in the 1800s, but I'll highly recommend it just based on our conversation prior to doing the podcast. You like books, so that's a great book. But apparently it has a little bit of the philosophy that you just described there, that the diamonds a lot of times are right underneath our feet and we just have to pay attention to the needs of others below us.
Joe:
Oh, nice.
Mike:
Yeah, and a lot of your treasure, I guess, from the book is right there below your feet. It's just about recognizing the needs of a market. And you did that at 17, which is very cool. When I introduced you, I mentioned that you're a culture based company, because that's what you told me. For the audience's sake, what does that mean?
Joe:
Well, I'm glad you asked that because whenever the rubber met the road, so to speak, to use a cliche, I wanted to be crucial to the community and I really genuinely didn't know how a business could be crucial to the community. And so I said, "Well, how is a person crucial to the community?" And I feel like if you're a bad father and a bad husband and a bad brother and a bad son and a bad friend, you're probably not going to go out there and be crucial to the community. So I say, you know what? It has to start at home, you have to do all the things at home. So from a business standpoint, the way that I put the philosophy together was using the house as a philosophy. This is our home, and so I got to over care for and over benefit, and then I get to over expect from my people.
And that's kind of how we operate. And that was part of the culture was the work environment is a work environment that I could share statistics all day long about sales and volume and customers. But what really, really moves me is the fact that our retention is through the roof. We're an 11-year-old company and the culture that we have, when people come here, this is the last job they're ever going to have. We have every intention for this to be the last place you ever work.
And in fact, giving away trade secret, a Rush Automotive way secret, one of our things is technicians in the service management system have to have a technician's number to put on the service ticket. So when we're doing the process and we decide to hire someone, we say, "Hey, what was your technician number where you worked last?" And they'll give us their technician number and that's their technician number because we are very deliberate about telling them, "That was the last time you were ever a number. Here, you put your name on the ticket. But I got to have a number to put in the system. So we're just going to use that last number you were ever issued." And it's a culture thing. So it runs deep into when you care for your people and then they care for the customer, it's a different dynamic. We've been able to amass over 7,000 five star reviews online in 11 years. I put that against massage therapy and golf lessons and things people like to do, let alone get their car fixed.
Mike:
No, that's huge, man. That's awesome. Give me a few things that you do that you think differentiates you on the culture, that they know that, "Man, I found a different spot. I'm in a different place."
Joe:
Well, it's a variety of things, but I think that the genuineness of the relationship that my leadership team has with each individual employee, the genuineness that I personally have in my role with each employee. In fact, this week we actually started a new employee. We've been in a business relationship with him over the years. He used to work for a vendor of ours, and then he left the industry for about a year and a half, two years because it's a hectic industry, it's high pace, it's a lot of stress. He went to a completely different electronics industry and worked with a major company, Samsung, and he decided to leave there. When he looked to go back into the automotive field, which is where he had experience, I was the first call that he made because of the relationship that we had when he was our vendor. So he reached out to me and then we were able to come to agreement for him to be a part of the team.
One of the things that we do that separates ourselves from others kind of pointed is I do an interview that I call it the heart interview or attitude, aptitude and attendance interview. And I'll talk to a technician or a service advisor or a potential store manager, and I'll talk to those folks for probably about 45 minutes to an hour, and we'll never one time talk about work. We'll talk about their family. I can list off every kid that every employee in our entire organization has. I can tell you about how old they are, when their birthday is. And there's one exception of that, actually shout out to Saul in Bastrop, he just had a baby on Friday, I do not know that baby's name.
But that's another thing. All of our technicians, we're primarily a male dominant employment industry. I've worked really hard to change that. I've hired multiple women over the years to bring them into our industry with great success. Two rock stars that I have in Bastrop are Liz and Francis, and they do an amazing job. They both were not in that capacity, but saw tons of potential in them and they've fulfilled all that. But with men, something that I experienced having five kids of my own, I would take a day off of work when my wife had the baby and then I had to go back to work the next day. My wife was a stay at home mom at the time. And so there was no time off for me.
So one thing that we do culture based is our husbands, they get a week off paid with their family, with their child, and then we even go a step further and go, "Hey look, we know that your mother-in-law or your mom may be there for the first week after the baby's born, so if you don't want to take that first week off, don't take the first week off. Come back to work that week. Maybe mother-in-law's going to be there for three weeks and then four weeks from now you want to take the week off, take that week off so that you can be there for mama and make sure that everything is taken care of and prepared." We do some pretty exciting things. We have events that we do with each other, Christmas party every year that everybody loves. And it's more like as if you went to your family's Christmas party. It's not like a work Christmas party.
Mike:
You're not giving company updates and all that stuff. It's there to have a good time.
Joe:
Yeah, exactly. And those are just some of the things. I'm kind of all the kids' uncle, so they come in as Uncle Joe or even a couple of them, the younger ones, now I'm Papa Joe because I'm getting closer to that papa age than uncle age. And they come in here and I'll take them to the gas station next door and buy them candy and they'll be over at my house swimming when we have get togethers and stuff. So one of the things that's always been important to me from the culture standpoint is we spend more time at work than we do at home with our family just during the day and especially in the automotive industry. I listen to these work shifts that people have today where they're working an eight hour shift or 38 hours a week. And I can't even begin to imagine what that looks like. I think I've worked 12 hour days since I was 17 years old. And that's just the way it works.
You're 7:00-7:00 Monday through Friday minimum, sometimes on Saturdays. That was another thing that we just recently made a call on. All of our stores except for one. We closed on Saturdays, which was a very huge business decision, but it was the right thing to do for our families. It was the right thing to do for our employees, and it just made sense at this point in time to do that. So we did.
Mike:
Man, that's huge. And that's interesting. Obviously I think there's been articles in MTD as well as Tire Business and some other automotive repair magazines, and then I've talked to multiple dealers that have eliminated that Saturday and they said, "Man…" They'd never looked back. It turned out to be a great blessing for their employees and it made the atmosphere just so much better.
Joe:
Well, you're absolutely right. And the thing is, the crazy thing about it, at the end of the day, I haven't been able to figure out how to get the government to give me money so that I can fix people's cars for free. As soon as I can figure that out, I'll do it. But I haven't been able to figure that out yet. So we have to be a for-profit company at this point in time. And so as a for-profit company, we have to make profit in order to keep the doors open. But our purpose is to actually serve the community. That's what we look at. And then we can't control how much serving we get to do because our actual intent is serving the community. And so what we've actually experienced, we've made that transition in April of this year, and what we've actually experienced is we are actually running increases on five days versus previous year six days. So we're running increases. And not that that's the most important thing, like I said-
Mike:
No, it's an indicator. It's an indicator that people are happier, more motivated while they're there. Yeah, that's awesome.
Joe:
Yeah, absolutely.
Mike:
Well, you mentioned something I wanted to ask you about, hiring people. So have you ever hired a bad egg and what did you have to do there that, let's say, didn't say didn't fit in the culture?
Joe:
So I will tell you what, we have had one, and this is as transparent as I can possibly, we've had one person in the history of our company that we hired that culturally ended up not fitting. And I learned a very valuable lesson. My shop foreman and I learned a very valuable lesson because I do the first interview and then we have a second interview part. So I do the heart interview and I do it for every employee in the entire company. And then I allow their direct supervisor to do the more technical interview, like the job interview-
Mike:
Like how capable you are.
Joe:
Yeah, exactly. What your skill level is, what your experience is, that type of thing. And the reason why I do that is because, one, I want to make sure that they fit what we represent as an organization, as Rush Automotive. When you put your name on the building, it means something different to you. So then if they don't make it past that, it doesn't matter how good they are at what they do, they're not going to be a part of our team. And so that's not relevant. But once they make it past that, then I'll move them over to the technical interview, which is with their direct supervisor. And when we got done with this interview, this one particular gentleman, both me and the shop foreman, were like, "Man, there's just something about it we don't know. But I think it's the environment he came from." Because he's coming from the dealership.
And growing up in the dealership, I spent 15 years in the dealer before I opened these. And growing up in the dealership environment, the way that a lot of shops are set up is they pit everybody against each other. And if they make everybody fight and run the mousetrap runs faster, the way they look at it. And he seemed like he didn't want to be a part of that anymore. But whenever he became a part of our team, it was very obvious really quickly, what ends up happening is you feel like a fish out of water. When you don't want to be a part of something like what we've grown, you stand out like a sore thumb. And he made the decision very quickly that this wasn't the right environment for him. And he even told us, he said, "Hey, you guys are just too nice. You guys are too friendly. You guys get along too well. I don't know what to do with myself, and I'm just waiting to get stabbed in the back." And I'm like, "It ain't going to happen. You can wait all you want to wait, but we're not going to get into arguments and we're not going to have this-"
Mike:
He actually eliminated himself? You didn't have to eliminate him?
Joe:
No, no.
Mike:
Wow.
Joe:
He took care of that, yeah. And it worked out for the better. And we learned, and me and my shop foreman, that was the one and only time that we were uneasy. We were just like, "I don't know." And so we learned from that, if there's that, "I don't know." And then we just don't go with that.
Mike:
It's an indicator that, "I really do know."
Joe:
Yeah.
Mike:
Hey, you got to go through that experience to know that. Man, I'm so impressed with your culture. I love it. Look, I come from a large family and every one of them involved in different companies or whatever. And one of the things we talk about is retention rates in companies. This is not just in this industry, not just tires and automotive repair, but just retention rate tells you everything you want to know about a company if you're coming into one.
Joe:
Yeah, you're absolutely right. And it's pretty crazy. But just to run down some quick statistics of the people that we have in our organization, we've got our first three employees are still with the company, that's a little over 11 years. Our other hire, fourth hire, still with the company 11 years. Fifth hire, 10 years. So we've got eight years, nine years, seven years, six years, six years, seven years, eight years, five years, nine years. That's my employee list, how long these folks have been with us. And there's a system behind that too in work. And I talk with our team about that. There's three different dynamics to work. It's how much money you make, the work you're doing, and the environment you're doing it in. And those three things have to be very well balanced.
You can do a job for a long time if one of them is greatly unbalanced. If you have the greatest work environment you've ever had in your whole life and you don't really like the work you do and you make okay money, you can do it for a long time. But it just doesn't create the same environment. And so we have to work really diligently to make sure that we're in close connection with our people so that we can make sure that those three phases of employment stay where they need to be at in order to keep people. They have to feel valued and important. And part of that process is making sure you hire the right people first to begin with and then following through with it throughout their tenure with you. And I would be really, really surprised that if anybody that's on our staff today isn't on our staff in 10 years, I'd be really surprised. Everybody that's here today will be here then.
Mike:
I just love hearing that. And I'm glad we've done this podcast for this reason. I think culture is so important, and I didn't necessarily know this was the direction we were going to go in this conversation. And believe it or not, we're already at our hard stop. So I am going to ask you one real hard question here at the end that'll just give people an indication of a little bit about yourself or whatever. We've talked about books. What's your favorite book of all time? If you to pick.
Joe:
I if had to pick a singular one. Yeah, there's a ton of them. But if I had to pick a singular one, if you just forced me to, it would be The Richest Man in Babylon.
Mike:
Okay. I have not read that.
Joe:
Yeah, it's hard to not read that book and not be inspired. But The Richest Man in Babylon is an amazing book.
Mike:
So in 20, 30 seconds tell us a little bit about it.
Joe:
The thing that I think that I would want to reveal, because the book is positioned from a storytelling purpose, but the part that I would like to say is things they're not always what they seem. And so I would highly recommend. And I've actually read several books off of other guests that have recommended them off your podcast and they're great recommendations. But I would highly recommend that one for sure.
Mike:
Fantastic. So I appreciate that and I'm going to put that one on my reading list. Joe, I can't thank you enough for being part of the Gain Traction podcast and it's been a pleasure having you.
Joe:
Thanks, Mike, I appreciate it. Thanks for having me.
Mike:
Absolutely. So to all our listeners out there, thank you for being part of our podcast. If you'd like to recommend a guest to us, please email me at [email protected]. Until next time, be safe and have a great day.
Announcer:
Thanks for listening to the Gain Traction podcast. We'll see you again next time. And be sure to quick subscribe to get future episodes.