Expanding Your Automotive Chain with Jenn Mello of Tire Outlet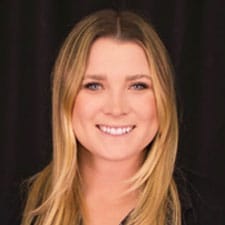 Jenn Mello is the Project Manager at Tire Outlet, a 13 store chain in Jacksonville, Florida. Jenn handles social media, email marketing, website design, strategic management, brand management, promotions, market research, and public relations. Jenn started at Tire Outlet as a Marketing Manager in 2017 and expanded her role as the company grew. Previously, she was a Training Advisor at New Horizons Computer Learning Center and an Advertising Intern at Delores Barr Weaver Policy Center.
In this episode…
Growing a chain of businesses is a unique challenge. From finding the proper marketing channels to utilize to researching new location opportunities, what are your strategies when it comes to expanding your automotive empire?
Jenn Mello joined the Tire Outlet team when they had just seven locations. Since then, she's helped them grow into a fleet of 13 stores across Florida. Whether it's an acquisition or building a brand new location, she helps Tire Outlet market to the local community in unique ways that retain customers. What's Jenn's secret to success?
On this episode of the Gain Traction Podcast, Mike Edge sits down with Jenn to discuss strategies for growing a chain of automotive stores. Jenn talks about how Tire Outlet has used acquisition to grow the company, the renovations they're doing to connect with the local communities, and how Tire Outlet is upgrading the customer experience.
Here's a glimpse of what you'll learn:
Jenn Mello describes her role at Tire Outlet and her creative marketing ideas
What project is Jenn most proud of in the last five years?
Tire Outlet's strategy for growth and acquisition
Upgrading the customer experience
Resources Mentioned in this episode