Franchising in the Auto Care Industry with Bill Snow of Rad Air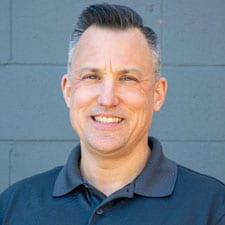 In this episode of the Gain Traction Podcast, Mike Edge talks with Vice President of Marketing and Franchise Development at Rad Air Complete Car Care, Bill Snow, about franchising in the auto care industry. They discuss tips on crafting an impactful customer experience, the trade secrets behind franchising, building your network in the industry, and much more. Buckle up and stay tuned!
For many years, Rad Air has provided quality auto repairs for customers and was rated number one in Ohio for car repair and customer service.
Prior to joining Rad Air in 2014, Bill worked at companies including Sprint Nextel, Robert Half International, and XO Communications. He has also volunteered at Neohio Region's Sports Car Club of America and the Ohio Bicycle Federation. Bill is a car enthusiast, and when he's not working, you can find him at the racetrack or spending time with his family.
In this episode…
What does franchising look like in the auto care industry? Why is it beneficial to expand your network of referral partners? How can you create a positive customer experience? Bill Snow shares his expertise in all things automotive.
Here's a glimpse of what you'll learn:
Bill Snow discusses his journey into the auto care business after a rocky start to a family vacation
Bill's inspirations in the auto care industry that led him to pursue franchising
How to create an impactful and positive customer experience in the auto care industry
How do you go about evaluating franchises?
Why the people behind the franchise matter
Bill shares tips on gaining referral partners and building your network
Rad Air's plans for expansion
The advantages and benefits of being a franchisee
Bill discusses some of his favorite business books
Resources Mentioned in this episode