From A Mall Basement to Multi-Location Tire Business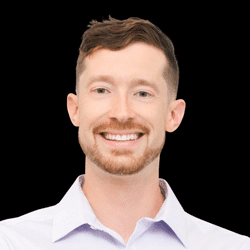 Rob Eskew is the Co-founder and Co-owner of TRUE Automotive in Atlanta, Georgia, and has been in the repair business since 2005. He performed service and upgrades on BMWs and other European models during college at UGA. After college, he worked in commercial construction, but his true passion was working on cars. This led him to co-found TRUE Automotive in 2012. Rob's goal is to have over 50 locations by 2030.
Rob is passionate about self-improvement, discipline, and personal growth. He's an avid reader, race car driver, instructor, and world traveler.
In this episode…
It's not easy to leave a comfortable job and follow your passion. How can you begin to build the business you're dreaming of?
It doesn't matter where or how you start — all that matters is that you start. When Rob Eskew first began TRUE Automotive with his business partner, they operated from the basement of an out-of-business strip mall. They now own multiple storefronts across Georgia, with more locations in the works. How did they get to where they are today?
In this episode of Gain Traction Podcast, Mike Edge is joined by Rob to discuss the journey of building TRUE Automotive. Rob talks about why he fell in love with the automotive industry, why he quit his job to pursue his dream, and how he persists when the going gets tough.
Here's a glimpse of what you'll learn:
Rob Eskew describes the humble beginnings of TRUE Automotive
The milestones Rob is proud of
How has Covid impacted TRUE Automotive?
Rob gives a shout out to his mentors
Daily rituals that keep Rob grounded: making his bed, drinking two cups of water each morning, and cold showers
Resources mentioned in this episode: