Preparing for an Exit with Dennis McCarron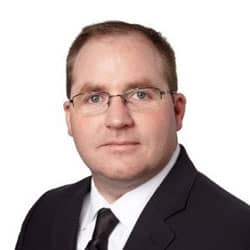 Dennis McCarron is a Partner at Cardinal Brokers. Cardinal Brokers offers full brokering services with a focus on the tire, service, and automotive-related industries, and their partners have over 40 years of combined experience working in the tire and automotive service industry at nearly every level of the business.
Dennis is widely known for his teaching on finance, sales, and leadership, as well as his contributions to Modern Tire Dealer magazine. Previously, Dennis was the Executive Director for the DSP Twenty Group and the Senior Development Instructor for Bridgestone Retail Operations, LLC.
In this episode…
Most independent tire and automotive dealers are experts at selling or fixing cars. But often, they're missing the education piece when it comes to exiting their business. So, when you're ready to hang up your keys and retire to sunny Florida, how do you start preparing to sell your business?
Dennis McCarron is an expert at helping automotive business owners get the best offer for their life's work. Whether the business has five or 15 locations, Dennis is the man for the job. He helps business owners begin the exit process and guides them through the whole checklist.
On this episode of the Gain Traction Podcast, Neal Maier sits down with Dennis to discuss how to prepare for an exit, how Cardinal Brokers came into existence, the difference between selling a retail, wholesale, or commercial business, and his best piece of advice and other suggestions for business owners at this stage in their careers.
Here's a glimpse of what you'll learn:
Dennis McCarron explains why Cardinal Brokers was created
How to start preparing for an acquisition or an exit
Differences in the selling process for a company with 15 locations versus just three
How do retail, wholesale, and commercial affect the value of your business?
Process-driven versus owner-driven
Dennis' best piece of advice: don't be afraid to try and fail, as long as it doesn't burn the place down
Resources Mentioned in this episode