Providing Great Car Care in Tough Economic Times With Brian Sump, Owner and President of Urban Autocare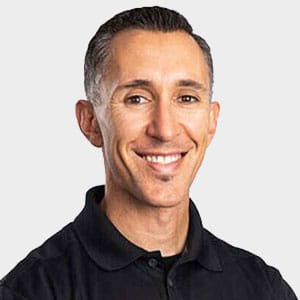 Brian Sump is the Owner and President of Urban Autocare, Klasse Auto Rentals, and Avalon Motorsports. His passion is to transform the automotive industry through innovation and training and to create opportunities for his team to grow. Brian has an engineering degree from the Colorado School of Mines, played for the St. Louis Rams, and is currently a Co-pastor at a church in Westminster, CO.
In this episode…
If you own or manage a tire and auto repair shop, what's your biggest challenge? Is it overcoming mistakes — dealing with customers? What do you do when you tell customers that the cost of necessary repairs are higher than what they can afford? If these questions resonate with you, you won't want to miss this episode of Gain Traction!
Demanding customers are often not particularly difficult people, according to Brian Sump of Urban Autocare — they're just people who may be going through a difficult time. It can be necessary to play the role of psychologist or psychiatrist because, in difficult times, people are hurting emotionally and spiritually. They need their cars but may not be able to afford the cost of repairs. What's an auto repair shop owner to do?
In this episode of Gain Traction, Mike Edge sits down with Brian Sump of Urban Autocare for a thoughtful discussion about what customers want. They may say they want things like trust, quality, and integrity, but Brian says they want two things: not to have come to a repair shop and not to get ripped off when they do. He talks about the importance of communicating with customers about the consequences of not getting a repair, and a game plan for efficient use of their vehicle. Tune in!
Here's a glimpse of what you'll learn:
Brian Sump details his journey from performing arts school, engineering school, and professional football to the automotive industry
How Brian's pro sports experience influenced his business career
Why a functioning team is just as important in business as in sports
How one instance of success can propel your daily performance to a higher level
Why Brian is particularly proud that Urban Autocare received the Better Business Bureau Torch Award for Ethics
What repair shop customers want
Resources mentioned in this episode:
Transcription
Announcer:
Welcome to the Gain Traction podcast, where we feature top automotive entrepreneurs and experts and share their inspiring stories. Now let's get started with the show.
Mike Edge:
Welcome to the Gain Traction podcast, Mike Edge, here. I am the host of Gain Traction, where I talk with top automotive business leaders about their personal journey and experiences in the tire and auto repair industry. Today, I'd like to give a quick shout-out to my good friend, Jarid Lundeen in North Dakota, and owner of Tires Plus ND. Jared hosted me in North Dakota last week. And I had a great time seeing his operation. This episode is brought to you by Tread Partners in the retread program. Tread Partners has designed a product called Retread that is a full-scale re-engagement campaign to win back your best-lost customers. It is a one-time 90-day program that generates a guaranteed 10 to one return on investment from your previous customers. That's correct. A 10 to one guaranteed ROI, no tricks or gimmicks. Hey, it's your customers; Tread just gets them back inside your shop for you.
Mike:
So what are you waiting for? Visit treadpartners.com or email us at [email protected] to learn more. Today's guest is Brian Sump. Brian is a Denver native and retired pro football player who spent four years studying civil engineering and business at Colorado School of Mines. He developed the love for German cars after tuning his first VW in high school. And he turned that passion into a business when he started Avalon Motor Sports in February 2007.
Mike:
In 2014, he and his team acquired Auto Tailor in Denver, now Urban Autocare, so that they could expand the way they serve their clients through domestic and Asian import vehicle care. Urban Autocare continues to expand throughout the Denver Metro area. Currently with four locations, five shops in total. Brian's burning passion is to transform the automotive industry through innovation and training and to create opportunities for his team to grow. He teaches nationally and is on the board of transformers Institute assisting other multi-shop operators around the country to grow their companies. Brian co-pastors a Christian Church in Westminster, Colorado, in his spare time and attributes his success to God's calling to be a light in the marketplace. Brian, it's a pleasure to have you.
Brian Sump:
Yeah, Mike, really good to be with you this morning. Thanks for having me.
Mike:
So I'm going to go right for the pro football. I'm a football fan. So tell me what, tell me about your career in pro football. And what I read was that you were recruited by the St. Louis Rams, is that correct?
Brian:
Yeah, actually, it started with the Chargers, San Diego Chargers, my first year out of college, and then the second year and a second attempt was with the Rams. And we were kind of laughing before we got on the air here about the affinity for St. Louis or the old version of the Rams. I shouldn't say the old version, right, because there's been traversing back and forth across the country here, but jokingly, the Rams lost some fans when they went to LA, and they gained some fans, and now they holding the trophy. So I guess all ends well. But yeah, kind of a unique story. What I'm not Wes Welker or Julian Edelman from the perspective of their fame and career. I did not have that kind of career, but I think just for any person to be able to have an opportunity to play professional sports, if they were a sports lover, I mean, it's really a dream come true as tumultuous as it was.
Brian:
So backing up one step, it's kind of interesting, Mike, because I graduated high school at the Denver School of the Arts. It was a performing arts school, and I was an instrumental music major there. I was actually the top five clarinet players in the state, and we had a top 20 jazz band. But I loved sports, and I played one-year high school football at one of the most highly recruited schools in the state. And then, my senior year, we had seven division one scholarships on that team. And then, of course, I was a division two scholarship. So it was eight of us that got to play post-secondary.
Mike:
Fabulous.
Brian:
Yeah, it was cool. So ended up at this engineering school, and I didn't even really know what engineering was, to be honest. They said, hey, we'll give you a little money to come play football with us. Ended up two-time all-American there. So I went from a performing arts school to an engineering school, to play football, as weird as that.
Mike:
What a journey.
Brian:
It was. And had a chance to play professionally, so was an undrafted free agent, went to the Chargers, had a bunch of stories and really cool experience in some ways and harder in others. Was released, signed to play arena football, and so played that next spring in arena football, and then signed immediately with the Rams after, went to camp there. Again, didn't go as I'd hoped, so continued on playing arena football, won the world championship with the Chicago Rush in '06 and got a big old honking ring, which was really neat experience as well. So it was kind of the best of having a chance to get paid to play professional football for several years. And also at times, things didn't go as I would hoped or planned, but I think that's just life in general.
Mike:
Yeah. But like you said, I mean, dream come true, you got to try it out. You got to check the speed of the game out, which I've heard is just crazy different than even college. And yeah, you got to experience all of that. That's awesome. That's a lot of fun. Well, tell me, I've always experienced this personally, but tell me how the sports influenced you in regards to let's say business and the business you own and operate today.
Brian:
Yeah. If you've been through sports at any level, I think we all would attest the minimum requirements of having some resolve and some resiliency, having some competitiveness and some drive and determination, maybe some vision. And I think all those things translate really well to the entrepreneurial journey, and there's folks that have done really, really well in business that maybe wouldn't be great in sports, but I think you see a lot of athletes turn to finding that journey after they're done playing sports because of that transition so to speak.
Mike:
Yeah. And also think team sports play a significant difference, especially when it comes to let's say operating a company.
Brian:
It does. I've told people that being in business has taught me more about diplomacy than anything else. You're going to run an organization of five people or 10 people or 35 people like we have, or 100 and whatever you kind of, if you're going to have a great functioning team, you're going to have to learn where maybe your differences lie, and embrace those to some degree, find common ground, and be synergistic in where we're going and what our goals are. And it's not that different on a sports team. You may not like all of your teammates, but you have to figure out a way when you're on the field to be like-minded and to accomplish a common goal, which is to win the game or win the championship. And so I have a lot of really cool stories about that happening in the sports world and of course, in the business world as well.
Mike:
No, that's a great way of putting it. And look, I've been in work situations where I don't agree with people personally that I work with, but I do find them very resourceful and hopefully likewise with me, and we accomplish those together, so it can work. How did you transition from say football into Urban Autocare. I mean, how smooth was that and how do you do that when you're in sports and then you're moving towards a career too, or trying to figure it all out?
Brian:
Yeah. It's funny because you can see my face, Mike. I think the listeners can't, but I smiled pretty big when you said how smooth was that? I think the answer being, it was everything but smooth, that's for sure. But I think backing up a little bit, when you read my bio, the operative word there is love. It said I found my love for cars in high school when I had my first Volkswagen and did some performance [inaudible 00:07:54] on it. And one unique thing about my life is that I've had the opportunity to do for work that my top two choices. Playing professional sports was a dream that I never really thought would happen, but I always thought, man, it would be amazing. And of course, and then I was transitioning out of football.
Brian:
I was still under contract after our championship year and had some family changes and things happen. And God basically said, yeah, you're done playing sports, hang up the cleats. And 30 days later, I acquired the name Avalon Motorsports. That was actually our first shop. And we still own that today. It wasn't a shop at the time. It was a website eCommerce platform where we sold performance upgrades for German cars at a very small scale. Yeah. And then after six months, I kind of had this epiphany that I thought we could really capitalize serving the market by having our own shop. We could install those parts, and maybe we could go after the service work. Mind you, really I didn't have a business degree or really any business experience nor did I really know cars. I liked them and I kind of understood them.
Brian:
So the transition really was tough. It was myself.And one technician that I had hired on a salary to come from the dealership and work on Audi and Volkswagen with me. And it was the two of us for quite a long time. And I was getting my behind kicked frankly for a year and a half. I mean, we weren't making money. I didn't really know what we were doing. And we were trying to serve people well. And then in late '09, I attended a world pack. My first world pack expo in Orlando. And I thought I was going to go for vacation, and sit by the pool and stuff. And I was on the airplane on the way out there. And another, he was a technician from one of the shops was like, hey, some really good classes this weekend.
Brian:
You ought to think about going. I said, all right. So wake up early, get in this classroom, sitting in the front row against the wall in the class with guy named Kelly Bennett, who was, I think a RLO guy for a lot of years and many people that have been in the industry probably know Kelly. But this class was about how to be profitable in the automotive industry. And I'm sitting there in this room. I really don't know anybody. I'm getting pummeled in business, losing money. And the first 20 minutes I'm sitting there and I literally have tears running down my face because he's talking about the opportunity that we have to make profit in this industry. And that was really the turning point for me of realizing, okay, maybe I'm just not doing this right. So let's revisit this.
Brian:
So I came back to home to Colorado and the opportunity to form the first world pack 20 group in the state of Colorado was going on. I said, yeah, I'm in. So I joined that, was part of that for many years. And I think that was learning how the industry worked and what was really good and what kind of systems and processes were effective and blending that with this outsider perspective, such that like this doesn't really make sense. This is not consumer centric. This is not hospitable. That process is archaic. Why would we do it that way? And sort of blending those together, and that's really been the heart of what's allowed us to grow is taking some of the things that worked really well and then pioneering things that didn't and creating our own way.
Mike:
Man, you got a lot of hope out of that meeting then in Florida.
Brian:
I still chat with Kelly here and there, and he remembers that, but yeah. And listen, we talk about sports, Mike, I think you'll appreciate this. I was in training camp with the San Diego Chargers and our receivers coach was, was hall of Famer Kenny Lofton, not Kenny Lofton, James Lofton, sorry.
Mike:
James, yeah.
Brian:
Yeah. And so anyway, and we were watching film, and they went back to game film a prior year. And one of these second round draft picks that prior year had made this incredible play. And James Lofton said something. He said, there's a point in every great athlete's career when they make this pivotal play. And that play is sort of a manifestation of everything they thought they could probably do. And then it happens. And then all of a sudden this conviction, this belief, and this confidence starts to well up. But I also think that there's those moments in our business careers when there's this turning point, when you start to be able to envision the play or see the possibility, and then it's kind of like the four minute mile. And I wrote an article about that in Ratchet Wrench a few years ago. It took the first person, what 1964 I think, Roger Banister took however many decades for somebody to run a four minute mile. And that was broken like 2000 times in the 20 years after that.
Mike:
Yeah.
Brian:
So once you realize what a possibility might exist for you, then that really can be that launchpad for you to go get after it.
Mike:
It's almost similar if you ever read, I think it's Malcolm Maxwell's book, Tipping Point. Have you ever heard of that?
Brian:
Okay. Yeah. The Tipping Point.
Mike:
Yeah. So you reached that, but I think there's tipping point in everything, but I think where you're getting to is just more psychological confidence. Hey, I did it. And all of a sudden it's like… I have a son, well I've got three sons, and they've all played football. And I tell them each level they've gone up in and you know this, I said, look, the game will slow down for you. Just give it time. And I have another son that boxes, and I had to tell him the same thing. It'll slow down for you, give it time. And as soon as it slows down, they get that. Or they get that confidence, it does slow down right there. It's like, boom, I did something right. And all of a sudden the pace is they get, I can run in this pace or I can do this in this pace.
Mike:
And I think you're right. I think it's the same thing in business. A lot of it is a grind, but you realize if you've been through it enough, it just keep going.
Brian:
Yeah. Yeah, absolutely.
Mike:
And especially, and that's the challenge, I think with teams. Let's say your team in general, everybody keep going, you're trying to herd them all, and keep everybody moving in the same direction. So yeah. That's pretty cool though. I also noticed that you won the Better Business Bureau, Torch Award for Business Ethics. That's an awesome award, man. I think that's impressive. I think it's impressive that you guys have it out there on your website. Let everybody know because it's not you guys patting yourself on the back. It's the BBB.
Brian:
That's one of the biggest things about that award, and it's different. It's regional, I think, around the country for sure. I been on panels judging that they've asked me to judge in other markets. One of the things I love most about it, it's kind of like the old, do you remember the old motor age top 10 shops decade or so ago? You remember that?
Mike:
Yeah.
Brian:
One of the things I liked about that was it's not like your local town, best of award, which with all due respect and credit to those that win that every year, that's awesome. It can be this popularity thing or it can be like, hey, vote for us. And it's sort of like a class president type thing, which is great and such. But one thing I loved about the Torch Award is that there's an assembled panel, and there's this really long rigorous application process. And it's a lot more than surface level. They get into, I mean, all these different aspects. It was like a multi page application, all these video interviews and stuff. And so we felt like that wasn't going to make us any more of a profound company, but it did exemplify the things that we stand for. And so we're certainly proud of that. It was cool for all team.
Mike:
Well, I think the easiest way, and this is just me telling my age, but I think I've learned this. When you're so straightforward with people, and you're blunt with people, and you're honest with people, you don't have to remember anything, because you were always honest to begin with. So it's not like you got to. You see people struggle, and they try to remember what they said before or whatever. If you're always telling the truth, it doesn't matter. And if you treat people the way you want to be treated, that's your best calling card to get return business. Even if you make a mistake, I mean, wouldn't you agree with that?
Brian:
Yeah. Mistakes aren't the challenge for us. And I'm not saying that we don't make them. We absolutely do. But I feel like what's even harder and probably most difficult is these unmet unspoken expectations that clients have. In other words, when they're left in a situation and they don't talk about it, or they don't acknowledge the effort to reconcile something because reality is an automotive service, much like any retail business, you become sort of a psychologist or maybe psychiatrist. You're taking the brunt of people's emotional burdens, and has it ever been worse in our lifetime than right now?
Brian:
I mean maybe in some ways, but people are hurting emotionally and spiritually right now. And so when you also tell them, hey, you got a $3,000 automotive repair and by the way, you can't go about your daily life without your car type situation, you're going to discover and turn over a lot of those heavy skeleton and stones that are in people's lives. So yeah, I mean, we have a chance to rectify mistakes. That's awesome. We love that and please. But it's the ones that you don't get to and they land based you online or there's something else, that's the ones that are really frustrating.
Mike:
Well, it does coincide that you realize the calling that you have because look, the reality is they have a problem with their car, right. And you're not a happy solution, no matter what. I mean, you're a solution, but it's not something they woke up today hoping that they were going to encounter. So you're the one that takes them and kind of walks them by the hand about how to handle the process really. I mean, and you're right, there are a lot of hurting people today in multiple ways. So you're on the personal side as well. Like you're trying to talk them off the ledge. You're trying to help them out to realize there's ways we can fix this problem. Hopefully you don't have to do it. Maybe it's not a transmission, but maybe it's something else where you could. They've got a series of problems, and you can start with like the triage aspect of medical care. Just go with the most important right now and get to the others later. Does that make sense? Do you guys do that?
Brian:
Yeah, I think, it is interesting. Dan Kennedy who maybe some listeners would recognize, considered one of the best marketers in the last 30 years. And he wrote a book called Magnetic Marketing, and it's really, it's a really instrumental book. And he goes into a bunch of different industries and sectors tries to uncover what does the buyer, what does your customer really, really want? And it's funny because if you poll automotive shop owners and you ask them, what does your client really want? You might get answers like trust, quality, and convenience, which that's part of our sort of value statement. And that's probably true. But those words, when you get down to the psychology of customers, they really don't mean anything at all, right? How many times you see the word integrity or trust or quality or whatever? But…
Mike:
Everywhere.
Brian:
So you get deeper in that. What he says that automotive repair clients really want is two things. They want to not come see you. I mean, it sounds, you're like, well, no, no. They want to not come see you. And they want to not get ripped off when they do. And so we've spent a lot of time crafting our marketing message. And so in other words, you might say, well, how do we promote transparency? Okay. Well, a lot of us are converting to digital inspections, taking pictures and videos of items so that they can see that. How do I keep the power in my client's hand? How do I make them feel empowered to make the decision?
Brian:
Well, through education and painting a picture for them of a system that we're describing or a part, explaining what we call the four C most of us know the three C's automotive, which is recite the concern, state the cause, and what's the correction. Well, we had a four C, which is consequence. What are the consequences if I do this, or don't do this repair? So that they can tangibly make a decision that is right for them.
Mike:
That's great.
Brian:
And so, yeah, so you get into those pathways of thought and you start realizing, yeah, it is disheartening, but there is a way to make this more uplifting by empowering the people coming to see us. And then how do we have a strategy by which they won't have to come see us very often? Well, let's talk about wholistic car car. Let's talk about vehicle inspections. Let's talk about a bigger game plan based on how you drive the car and what your intentions for the future are with it, right. There's not a lot of new cars in the market, so let's have a little strategy here and plan as best we can. So you can start taking some of those burdens off your clients. And I think they appreciate that.
Mike:
I think that's spectacular. Well, you're not going to believe this, but our time's up. I mean, it goes fast. So I'm going to ask you one last question before we part ways today, this is a tough one. But what's your all time favorite movie? This gives a little kind of insight to your personality, maybe.
Brian:
Yeah, I think I'm a believer of three, right? So you get to state three, and then somewhere the three of them know.
Mike:
I like it.
Brian:
Goes to like, if something comes on, like what could you watch that just comes on a TV? And I'm kind of silly, right? My family was very dry humored, and we dealt with our insecurities and our issues with sarcasm. And so I think movies like Tommy Boy, it's so silly and in some ways dumb, but it's just a funny movie. If that comes on, we'll watch it. Or Jack Black in this movie Nacho Libre, which most people can't stand. But for some reason it's such a goofy movie that I enjoy. So from a funny aspect, I like those. I think ones that really tear up the heart and inspire me, movies like Braveheart. Mel Gibson did a masterful job in that movie. And so I think somewhere between the movies that make you laugh and the ones that really engage and challenge you at the soul level. I have a pretty wide variance there.
Mike:
No, it's awesome though. I mean, I like them too. And Braveheart in particular, it's one of those movies. I put it in the same category as Gladiator, because both of them had to deal with virtue, right. So a guy doing something beyond himself for greater cause, didn't want to be there, but it was thrusted upon them both. And yeah, they just inspire. They just inspire you. So I think those you leave the theater or let's say your own house if you got it streaming in or whatever, but you leave the movie thinking, man, I want to live better, right. And I think that's a good way to leave a movie.
Brian:
Yeah. Got one more quick one here, Mike. If you've never watched the movie Free Solo, the documentary. I think it's a Disney, but it's a documentary about the guy that you climb with no ropes by yourself. You scale mountains.
Mike:
I heard about this.
Brian:
Oh, my gosh. And that movie, I could watch 100 times what that guy does is unthinkable. And as far as challenging the mind of a person, like what could I accomplish in my life? You ought to watch that movie. It's real amazing.
Mike:
All right. I'm glad you brought that one back up. I was introduced to that maybe a month or so ago. Somebody brought that to my attention. I haven't seen it. Well, Brian, thank you very much for being part of Gain traction podcast. It's been a pleasure. To all our listeners out there, thank you very much for being part of our podcast. If you'd like to recommend a guest to us, please email me at Mike at tread partners.com. Till next time, have a great day. Thanks again, Brian.
Brian:
Thanks lot, Mike. Blessings.
Announcer:
Thanks for listening to the Gain Traction podcast. We'll see you again next time and be sure to quick subscribe to get future episodes.