Providing Great Customer Experiences Regardless of Circumstances With Sally Thomas, Co-Owner of J.P. Thomas & Company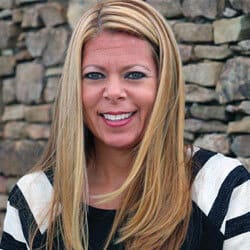 Sally Thomas is Co-owner of J.P. Thomas & Company. She is most commonly associated with Thomas Tire & Automotive, a family-owned and operated full-service repair shop that's been in business since 1981. With ten retail and commercial service centers in North Carolina, Thomas Tire & Automotive's mission is to be the first and only choice for all automobile-related needs.
In this episode…
Tire and auto repair can be a tough business. Shop employees not only need to be skilled at diagnosing problems and repairing vehicles but also have the ability to communicate those problems to a customer who may not be ready to hear about them — or the cost to fix them. How can you build rapport and trust with your customers to ensure satisfaction in a potentially negative situation? Tune into this episode of Gain Traction to find out!
Nobody likes to tell customers who may be experiencing difficult sessions in life that their car has problems that need fixing — and how much it'll cost. "I wish we sold ice cream," said Sally Thomas, Co-owner of J.P. Thomas & Company. "I always say, 'listen; we didn't buy it, we didn't build it, we didn't break it."
In this episode of Gain Traction, Sally joins Neal Maier for a discussion anyone in the tire and auto repair industry can relate to providing a positive customer experience despite the negative circumstances. Sally shares how she keeps her staff upbeat, the importance of transparency in all aspects of vehicle repair, and explains how the appearance of both the inside and outside of the shop can affect the customer experience. Don't miss it!
Here's a glimpse of what you'll learn:
Sally Thomas shares how she began working in the family tire business as a child
How her father's love for employees and customers was a great example
The most important thing Sally hopes her team can accomplish each day
What Sally likes for customers to experience on the inside and outside of stores
How does Sally feel about having tires in the showroom at her stores
What it means to be transparent with tire and auto repair shop customers
The best advice Sally has received from a mentor
Resources mentioned in this episode:
Transcription
Announcer:
Welcome to the Gain Traction Podcast, where we feature top automotive entrepreneurs and experts and share their inspiring stories. Now let's get started with the show.
Neal Maier:
Hi, I'm Neal Maier, and I'm the host of Gain Traction, where I talk with top automotive business leaders about their journeys. I've had the great fortune to interview lots of founders and CEOs with some great stories. And today's guest is no different. Before we jump in with today's guest, this episode is brought to you by Tread Partners. Tread Partners is the home of Retread, our new customer re-engagement program by using targeted digital ads and communications will help you win back your best-lost customers. Visit treadpartners.com to learn more. Today I'm joined by fellow North Carolinian Sally Thomas, co-owner of JP Thomas and Company, which covers most facets of the tire, automotive, wheel, and even aftermarket parts industries, among others. Sally's perhaps best associated with Thomas Tire and Automotive, with 10 retail and commercial service centers here in North Carolina. Sally, welcome to Gain Traction.
Sally:
Thanks for having me today, Neal. I really appreciate it.
Neal:
Sally, let's start off by talking a little bit about you and how you got started in the tire business.
Sally:
Well, my parents actually started our business in 1981 out of our driveway in our home in Asheboro, North Carolina. So I've been around it most of my life. I was the child, if there was mom was doing statements in our dining room, I was going to be the one helping her lick the stamp. I thought it was so great that I got to lick the stamp and put it on the envelope. I didn't know that was the actual worst thing. She didn't want to lick all those stamps. So I grew up in it and it was always a part of me in high school. If I wasn't playing sports or doing any after school activities, I was at work. I worked full time in the summers and if that meant getting my dad coffee or if it meant picking up parts, delivering to the different locations that we had at that time or working in sales on the front counter, I had a wide variety of duties.
Sally Thomas:
I would help my mom in the office a lot, not so much on the tire line. My dad never really wanted me to go out and learn how to change tires. He always told me I've got people for that. So I appreciate that. But I grew up in the business. I ended up going to college for something totally different, but came back into the industry. And when I was going into college into a certain study, my dad, I was talking to him one day and I said, "Dad, what do you think about me going into nursing"? And he said, "Sally, you've got the nurse's heart with the business mind". He said, "And the business mind will always win out, but I want you to go ahead and I want you to get your degree. And if you think that's what you need to do, you do it".
Sally:
Well, I did. I went into nursing and cried all the way through it. I would call my dad. I'd be like, "This is the worst thing ever". And he would just laugh with me or cry with me. He was awesome that way, but what it taught me, well, first Thomas's don't quit. So I finished nursing, got my license, practiced it for a minute, but I really always desired to be back in the business. I felt like what had happened was that dad had planted these seeds for this love of our business in me at a very early age and that they had been watered and nurtured. And I just think that the roots were so deep in me that I really honestly couldn't see myself doing anything else. So I came back and got back into the business and did a variety of things.
Sally:
But mostly I handled our payroll for a long time and then accounts receivable. And that really was a great several years of learning lesson because it allowed me to get to know a lot of our customers, our managers, to work with them, understand the credit, how important cash flow is, stuff like that. So I was actually our Credit Manager working with two people, actually a person and a half underneath me in credit at the time when my… So I worked as our credit manager for several years until my father got sick with cancer and then took more of a leadership role. And then after that, it's been just all uphill or maybe downhill, depends on who you ask, but it's been a roller coaster. I can say that.
Neal:
I'd say is definitely uphill.
Sally:
Yeah, well, I had a fantastic mentor. My dad loved, he had such a love for our employees that I always saw them as additional brothers and sisters. And that love is genuine. It's truly genuine. He really loved his employees and he genuinely loved his customers. And I think that both of those things was transferred into me. And so for that, I am really grateful.
Neal:
I was just thinking, what does nursing and the tire business have in common. You have to love people. You have to love working with people. And I think that sounds like that's had a huge influence in your approach to your customers and what their experience is like, coming into Thomas Tire.
Sally:
Sure. Helping others is insanely important to me and to us. And honestly, every morning, I pray, God use us today. There's somebody out there that You want us to impact and make a difference in their lives. And I honestly believe that it literally happens because I see it day after day, our team changes a person's day. We have the ability to change a person's day. And I think that is so powerful. It's a really powerful thing that we can do for someone. And as long as we keep our minds open that we don't know what they're experiencing when they come in, we have no idea what they've gone through, what they're going through and I'm butchering everything. But basically I do think that there's a lot that we can do to help others. And I think that's what we do.
Neal:
There absolutely is. And I think we're in a business that doesn't necessarily deliver good news. A lot of times we deliver bad news and we also encounter people when they're at their most inconvenience.
Sally:
Absolutely. I say to my team all the time, "Man, I wish we sold ice cream. I wish that's what we did. I wish we sold ice cream, but we don't sell ice cream". But having to keep in mind and tell our employees, because I really do think that our employees have the most tender hearts. I really hire, I think, great people who have servant leadership qualities is what we're always looking for. But the negative to that is we feel bad for delivering the news. And so I always say, "Listen, we didn't build it, we didn't buy it and we didn't break it".
Sally:
And so if we can keep those three things in mind and we are just telling them what's going on with their vehicle, but that's really hard for people who have heart. They feel like, "Oh my gosh, I feel so bad for telling you this". I'm like, "But that's our job. That's our job. We've got to let them know what's going on. It's their right to say whether or not they want to get it fixed or not, no pressure from us we, but it is our responsibility to let them know what's going on".
Neal:
One of the easiest and most challenging positions. There's very little salesmanship. It's you're delivering the information and you're helping the customer, but at the same time, it's hard. It's really hard to break bad news, especially to someone who needs more help than just getting their car repaired.
Sally:
Sure. Absolutely it is.
Neal:
Well in visiting repair shops and tire dealers around the country, that customer experience, the minute that they climb out of their vehicle, the moment that they open the front door, word on the street is that Thomas Tire pays particular attention to all of those aspects. Talk to us a little bit about what it's like to come into a Thomas Tire location and what's used for your inspiration.
Sally:
Well, I actually think it's before they come in the door. So I'm a very visual person. My project manager will say she sees everything. I see everything, every flaw, every detail, I'm just very visual. So I really think it's before you even get out of that car, it's when you're driving in. I want my buildings to look a certain way. I don't want trash in the parking lot. We don't need to be having a tremendous amount of overflow cars that have been staying there forever. I really care about what the outside of my buildings look like. I care that I want them to know when they are driving by, I want our brand to be so strong that it's an almost instant recognition of that's a Thomas Tire and Automotive just from the way that we present ourselves.
Sally:
So we've worked really hard the last nine years to really solidify our brand from the outside of our buildings, all the way to the interiors. We try to have everything very similar. So it meant a lot of construction and a lot of projects over these last years, because my dad acquired buildings back in 1985 or 1987. And all those buildings looked completely different than the newer ones. So we had to go back and spend a lot of money to get that to look like what I currently wanted our brand to look like. I really care. I think my dad also put this in me. He would say, "I can't stand for my wife or my daughter to go into one of our stores. And if we have chairs for there to be a crack or a tear in the chair, because it could scratch their legs or back in the day when women wore pantyhose, it could pick their pantyhose".
Sally:
That was a big thing for him. And it stuck with me. He really cared about what our stores looked like and he did his best back in the day for it to feel a certain way for women to feel comfortable in there. And he said always if women feel comfortable here, men certainly will. So our approach has been, and I think it's different because I am a female and I see things differently as a female than men, and I gravitate towards a lot of design. I really care about aesthetics. I'm really big into color and paint scheme and all of those things because I think it all adds up to an experience.
Sally:
So when a customer comes in, I want my place to be clean. I want it to feel… I always tell my managers, don't keep this like you keep your house, keep it like I keep mine. And if you know me, my house is going to be, it's a pretty clean house because my OCD but I really care about that. I want them to come in and there's not a lot of clutter. I've had multiple conversations and debates with other business owners in our industry over tires in the showroom.
Neal:
I was just going to ask you, which school are you in?
Sally:
Oh God, no tires in the showroom. None. And I pulled out every single tire in a showroom years ago. And that was a big heated discussion because they're always like, "Oh, you can't do that. Da, da, da, da". And I'm like, "I don't have one tire in one showroom". The smell of the rubber, it's bothersome. Half the time the tires aren't changed out, they've been sitting there forever. It's a discontinued style. It's a discontinued model. There was many reasons to get rid of tires in the showroom, but I don't have one. The days of showing people, "Oh, here's what the tread looks like, rolling the tire out". I mean, I did this as a kid working on the front counter. Those days are over. I mean, really, they don't care as much about what does this tread look like on this tire.
Sally:
Now I could show the benefits of why this tread is going to benefit you, how it's designed, what that's going to do, whether if it's going to extend the life of the tire, you're going to get more mileage, if it's better fuel efficiency, whatever. But honestly, we can do that by just educating them and talking to customers nowadays. If they really want to see the tire, we can flip around the monitor and everything's so digital, anyway. I just did not believe my customers really, truly cared whether or not like, "Let me take you over to the tires and show you this".
Neal:
Well, when I look at your brand and think about what comes from that customer experience, you're building trust. And I'd have to imagine your customers are there more for the Thomas Tire recommendation than to decide on the tread pattern themselves?
Sally:
That's correct. We are the tire experts. We are supposed to be the experts and we educate our customers and the consumers. And we are fortunate. We have a tremendous following and we have a really great percentage of repeat business, which is exactly what we want. We want raving fans. We want the people that come in the door and they say, "This is what's happening". They throw the keys to you. And they say, "Let me know when it's done". So we want to have built so much trust that they really do listen to what we are recommending.
Neal:
I'm sure there's a really complicated formula, but I would have to imagine that your brand consistency and the customer experience, it all yields that customer loyalty. It brings the repeat customers which generate referrals and just all of those things come from doing right by your customer and paying particular attention to what it's like to be on the other side of the counter.
Sally:
It is. We also really believe a lot in transparency. So we want to be so transparent with our customers that transparency, not only in our pricing. So when we price something, it's going to be all in, including taxes, whatever, but more so than even that transparency, we try to have, if the building allows us to, we have transparency between the showroom and the bays. We try to have as much glass as possible so that if a customer is wanting to watch what's going on at their vehicle, they can. We also have cameras over every single bay and we have iPads or tablets and they can look and click on and see what's going on in the bays if they would like to. So I think that transparency, it's not like the wizard standing behind the curtain. You can actually see what's going on at your vehicle at any time. That's really important. We've gotten a lot of feedback over the years about that. How they appreciate that.
Neal:
Now I imagine even though some customers may not take advantage of it, just the fact that it's there, says everything.
Sally:
That's correct. Yeah. I mean, that's really what it is.
Neal:
Thinking back on your time in the business, Sally, what's the best piece of advice you've received. I imagine thinking back to your father as a mentor, what's really stuck with you all these years?
Sally:
Oh my goodness. There's a lot of things. I don't necessarily know that I could ever say one is just the absolute best, but there is something that has stuck with me for a minute. In our industry, it's not always easy. We've talked about that. We deliver a lot of bad news. We're not selling ice cream. It's not always rainbows and butterflies and puppy dogs. It's a very hard business that has for generations and years had a negative stigma to it, a very unfair stigma, in my opinion. And so it's a challenge. Some days are very challenging, but something that someone said to me was they said, "I try to always keep in mind that when I'm thinking that, oh man, I got every, everything is going right. Everything's up, sales is up, profits up. I got great employees". I mean, we are right and high.
Sally:
I try to remember that the high is not so high and the lows, those days that you're like, "Why I'm in this business. I want to just throw the towel". That is really not as bad. The sun will come up tomorrow. And so I think for me, we've grown at a rapid pace. And there's been some days that I've felt both things. I've felt both things, but for me to maybe level myself back out in my thinking and say, "Okay, the sun will come up tomorrow. We're going to figure this out", and then calm down. If everything's going great, just knowing that, "Hey, really appreciate it now, because it's not going to be like this forever". So it's something that stuck with me a lot. And it's actually helped me over the last couple of years.
Neal:
That's really good advice because this is an incredibly difficult business. It's an easy business to lose money in and it's got its challenges for sure. But every day is a new day.
Sally:
It is a hard business to make money in. I think people think that it's so easy because a set of tires nowadays can cost $1,500, and it so hard. They just don't understand the cost of goods and then yeah, the labor.
Neal:
That's right. That's right. And taking care of your customers and sometimes taking credit for things that aren't your fault.
Sally:
Oh, it happens all the time.
Neal:
All part of this business.
Sally:
Every day. You have to just do right. Oh, it's just do right. But it will pay off. Just take care of the customer and do right. And given our employees, not just management, but our employees, a lot of leverage and leeway to make decisions, to just take care of that customer. They don't have to ask their boss, they know they could just take care of that customer.
Neal:
Do the right thing.
Sally:
That's right. Yeah.
Neal:
Well, thank you, Sally. An absolute pleasure talking to you today. If people want to learn more about Thomas Tire, where should they look?
Sally:
Well, they can go on our website, www.thomastTire.com. There's a little history page, but that's where I would go.
Neal:
That's perfect. Well, thank you and great chatting with you today.
Sally:
Nice chatting with you too Neal.
Announcer:
Thanks for listening to the Gain Traction podcast. We'll see you again next time and be sure to quick subscribe to get future episodes.