What is the Transformers Institute? Meet Their VP, Fernando Miranda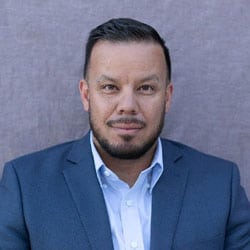 Fernando Miranda is the Vice President of Transformers Institute. Transformers Institute brings together automotive shop owners to leverage each person's knowledge and experience to improve the industry. Fernando brings a wealth of automotive expertise to the Transformers organization through his 24 years of management experience. Previously, he was the Vice President of Professional Sales at Advance Auto Parts and the District Manager for O'Reilly Auto Parts. Fernando was also the Regional Vice President of the International Car Wash Group.
In this episode…
Running your own automotive business isn't easy. Do you ever wish you had a group of common minds where you could ask questions and find out how others navigated the same path?
Luckily, these groups exist at Transformers Institute. Their purpose? To bring together shop owners to leverage the collective knowledge and experience of the group for the benefit of everyone. If you can learn from someone else's mistakes, you can avoid similar pitfalls and improve your business. Transformers Institute is all about learning, developing, and finding ways to continue optimizing your business.
On this episode of the Gain Traction Podcast, Mike Edge sits down with Fernando to discuss the mission of Transformers Institute. Fernando talks about how Transformers Institute got started, why he decided to join them, and how they're helping shop owners learn from each other's experiences.
Here's a glimpse of what you'll learn:
Fernando Miranda describes the mission of Transformers Institute
Why Fernando joined the Transformers Institute team
How is Transformers Institute involved with electric vehicles?
Fernando discusses the future of Transformers Institute
Resources Mentioned in this episode