Building a Culture and Getting Buy-in With Darren McLea, Business Development Consultant at Molloy Business Development Group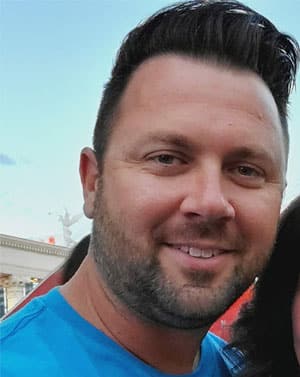 Darren McLea is a Business Development Consultant at Molloy Sales Development Group. He consults with business owners to help identify and implement solutions in their business for training, performance, communication, operational standards, and more. After starting as a "cleanup kid" changing tires and fixing flats in high school, Darren went on to become the Executive Vice President and a Partner at McLea's Tire. Before joining Molloy, he sold the family business to AAA. His purpose is to help people to exceed their wildest dreams and have a ton of fun along the way.
In this episode…
What's the best way to earn the respect of your team members as a manager or owner of a tire and auto repair shop? According to Darren McLea of Molloy Business Development Group, the answer is simple: walk a mile in their shoes. "All the pushback, hesitations, or resistance that employees have — I've dealt with that, I've been one of those, I've worked through it," Darren said. "I think that's why I was always so good at implementing things."
On this episode of Gain Traction, Mike Edge sits down with Darren for a conversation about building a positive culture and getting team members to buy into the vision and direction of a shop. Darren says he's learned to be "very good at coming up with creative ways to incentivize everybody throughout our company." He emphasizes the importance of engaging with employee development and making human-to-human connections. Don't miss your chance to hear these valuable insights!
Here's a glimpse of what you'll learn:
Stories from Darren McLea's early days in the tire and auto repair industry
Why Darren returned to work at his family business after leaving to go to college
How his experience working in all aspects of tire and auto repair helped Darren handle employee pushback
Darren's favorite problem to solve
Why making a human-to-human connection can override a disagreement with a customer over the price of service
Darren's favorite iconic movie series
Resources mentioned in this episode:
Transcript
Announcer:
Welcome to the Gain Traction podcast, where we feature top automotive entrepreneurs and experts and share their inspiring stories. Now let's get started with the show.
Mike Edge:
Welcome to the Game Traction podcast, Mike Edge here. I am the host of Gain Traction, where I talk with top tire and auto repair business leaders about their personal experiences in the industry, as well as extract some words of wisdom. Before I get started today, I wanted to give a shout out and a big thank you to Tim Winkeler, president and CEO of VIP Tires and Service in Maine. They have 66 locations throughout the northeast. Tim is fighting the good fight for the rest of us, he's working on the right to repair legislation in Maine primarily, but also contributing on the national level. It affects all of us, so get educated if you can on why it means so much to our industry, survival in the tire and auto repair business. We got to have the right to repair. This episode is brought to you by Tread Partners and the Retread program.
Tread Partners has a theory that your best place to look for revenue today is from your existing customer base. Tread Partners has designed a product called Retread. It is a full scale customer re-engagement program to win back a shop's best to lost customers. It is a one-time, 90 day program that generates a guaranteed 10 to one return on investment. That's correct. It is a 10 to one guaranteed ROI. No tricks or gimmicks. These are customers that are in your POS right now so if you invest today $10,000, we're saying that we're going to return a hundred thousand to you. Find out more at treadpartners.com.
My guest today is Darren McLea, a consultant with Molloy Business Development. He is a former partner at McLea's Tire and Automotive, member of the board of directors for Independent Tire Dealer Group, founder and inaugural chairperson for ITDG Next-Gen, the top performer and contributor to DSP 20 Group and Director of Automotive Repair for AAA NCNU. Darren started out as a cleanup kid, changing tires, fixing flats in high school. He went on to college to graduate from San Diego State University. Then after graduation, went right back to where he started in Santa Rosa, California to the tire and auto repair business.
After helping his family business build a world-class commitment based company, he became a Molloy client and grew the business even more. In fact, dramatically. A decade later, he sold the company to AAA and signed on with the Molloy team as a business development consultant, working with clients on all areas of their business. His commitment, his mission, his purpose is to help people to exceed their wildest dreams and have a ton of fun along the way. Darren is a leader in helping teams be focused, effective communicators with a "I can help you with that." Confidence, commitment and language is his greatest delight. Darren, welcome to the Gain Traction podcast.
Darren McLea:
Thanks for having me here, Mike. Happy to be here.
Mike:
Yeah, love to hear more about your story and how you got started. I love these guys that start early and then they fall right back into it. Did you ever think about doing anything other than this after you went to college? Based on your introduction, it sounded like you got hooked early, but then you went to college. Were you ever thinking about another career?
Darren:
Yeah, I started, like you said, clean up kid. I was busting tires, doing oil changes. I can remember the first oil change I did by myself with no one watching me. I drained the transmission fluid on a Subaru instead of changing the oil so I like to think that probably sets the stage for what I do. I've been so involved in every aspect of our business. I've made all the mistakes along the way. So like I said, first oil change. I remember K-lo coming up. He goes, "Why are you touching that drain plug? Why drain the oil?" He goes, "That's the transmission." And I'm like, "Uh-oh, I thought it looked a little red." So I've made those mistakes and the key is to only make mistakes once. But yeah, every day after school and high school, if I wasn't playing soccer or coaching soccer, I had to be to work half an hour after school got out, and then I worked all day Saturdays, that kind of stuff.
So a lot of the working stuff I was doing but as I was getting close to graduating high school, I don't know if I was burnt out. I was a high school kid, whatever it was, but I always actually wanted to be a teacher and it's funny, whatever grade I was in when I was in sixth grade, I'd tell myself, I'm going to teach sixth grade and then as a sophomore in high school, I'm going to be a sophomore high school teacher. I think I just wanted to stay young forever. So that was kind of my…
Mike:
That's so funny. Or maybe you-
Darren:
Yeah.
Mike:
… always were, when you were there, you were always like, man, I can do this. I can improve on this.
Darren:
Yeah, yeah. I remember my teachers telling me a report cards would say, "Darren's a leader" and all that. I'm like, yeah, I just want to be loud and be funny. So anyway, when I went away to college, I can remember my last day standing in the tire department of my dad's shop and telling some of the guys and they're saying, "Someday you'll be running this and everything." And I'm like, "Oh no. When I clock out tomorrow, I'm going away to college and I am never coming back." Which, you know, and I think…
Mike:
Oh man, that's so awesome.
Darren:
You know, 'cause I always did [inaudible 00:05:29].
Mike:
I did that too.
Darren:
[inaudible 00:05:31]. Yeah, yeah. So of course Mr. 18 year old knew everything.
Mike:
Yeah.
Darren:
I think I just hit a point where I worked so much through high school doing the service work that I think I was just a little burned out on it. I was an 18 year old. I knew everything. I was going to away to college anyway, but once I was in, once I was going to San Diego State, taking my classes, I got a job. This will take everybody back on the time machine. I got a job working at Circuit City as a salesperson.
Mike:
Oh, yeah.
Darren:
And it was the first experience I ever had. Customer service, work and sales, that kind of stuff and I just, through that job, I started to realize, 'cause I was always a very outgoing, communication heavy, very friendly person. I like to get along with everybody. I started to realize I'd sell someone a boombox, whatever, and they would come back and they would come back to me or I'd sell them a TV and they would come back to me for the home theater equipment. Or they would come back to, "Yeah, I came here yesterday, but you were off so I just left and I came back to see you." And I remember thinking like, huh, I'm actually, I'm okay at this.
Mike:
People like me.
Darren:
Yeah, people like me.
Mike:
[inaudible 00:06:36].
Darren:
You know? Yeah, so I realized, man, if I really go above and beyond for people and I just try to be really friendly and kind to them and they're coming back. So in college, I went back for one summer to work for my dad for that summer, came home instead of staying at school, came home and finally he let me be a service advisor. He let me be on the front counter talking with people and I'm like, yes, I don't have to be out in the shop. Kind of what happened was every day I'd show up, a bunch of people call in sick and "Hey Darren, we need you to suit up and go back on the tire department." More often than not, I was back in the shop but yeah, Steve Sosa, who worked for our company for 30 years, he just trained me on service advising and service. I just remember thinking, this is so cool, and it really reinvigorated.
I liked cars, I like trucks, I like performance, I like tires but now I was seeing a different side of the business that got me reinvigorated into it. So once I kind of learned how to do that aspect, when I went back a couple more years of college, I created a website. I was buying wheels and tires through my dad's company from ATD to sell to people and mount them up in the driveway of the house that I was renting with some friends and at Circuit City, I'd see people in the car stereo department and I'd go over, "Hey, you thought of putting any rims or tires on that Acura Integra?" Like, "Oh," I said. "I got a deal for you." And I would get people to give me their keys and I would use their gas in their car to go pick the stuff up at we'll call it ATD, go to America's Tire, have them mount it up. I'd bolt them on in the driveway and there you go. Enjoy your rims and tires. So I had this little side hustle business of selling wheels and tires and…
Mike:
I love it, man.
Darren:
Yeah, so that's kind of where all that started. And when I graduated, like you said, went back to work for my dad and just started working every spot within the business so I could gain experience and just kind of went from there, started running the stores and then became a general manager and vice president and took over our P&O.
Mike:
How many stores stores did you guys get to?
Darren:
We had five retail locations, and then two of those had a separate large truck farm and ag commercial tire department to them as well so it depends on who you ask. I called it five, some people call it seven, but I'd say it was five.
Mike:
Yeah, but you had that side of the business, so you really, I mean, not just on the passenger light truck, you learned a lot with the ag and commercial side as well. I mean, 'cause that's a whole nother animal.
Darren:
Yeah. And I can remember…
Mike:
Now, did you work the counter on that side as well?
Darren:
Yeah, yeah. And then actually-
Mike:
Okay.
Darren:
… he wanted me to be out there. My dad wanted me to be out there learning how to actually do the service work and service calls. And that was maybe 2010, 2011, I don't know but I can remember him telling me as I was going out with one of our guys, he said, "Now listen to me. You need to take his lead, you need to do what he says", but if he has you do anything that doesn't feel safe, you do not do it." And I'm like, "Okay." He goes, "Listen to me. If it doesn't feel safe, you're probably right. Don't do it."
So the first thing we're working on this tractor's sliding down the hill in the mud. It's gashed on the inside and he tells me to crawl under this thing and hold the ripped flap on the side wall close with my hand while he airs it up so he can slide a jacket. And I remember thinking, oh, this is what my dad was talking about. This isn't safe but there was no way in hell I was going to tell him, "Nope, doesn't look safe. I'm not going to do it." I would lose all credibility.
Mike:
Daddy said not to!
Darren:
I did it. Oh man. And as I'm doing, I'm like, please don't crush me. Please don't crush me. I want to go home today. So yeah, I was definitely, I don't know what it's called, in the trenches, whatever it was. All levels of our business I was working and enjoying it. But I did enjoy.
Mike:
Now obviously, I'm going to just go ahead and throw this softball out there, but that probably led to a much better understanding to be able to do what you do today, right? I mean, because you were in the trenches, so you know what [inaudible 00:10:38]?
Darren:
Yes.
Mike:
When you're consulting with these groups, other tire people and their teams, you've been in every aspect, right?
Darren:
Yeah, yeah and I think-
Mike:
Yeah.
Darren:
… from watching my dad and uncle over the years, I was just, and I don't know that I was really taking it in and I knew I was learning at the time, but I just saw the way they interacted with employees all the time on a very even playing field, just because we're the owners, we're not better than anybody. They're out there doing all the work that allows us to be the owners and it didn't matter. If we were behind, my dad would go bus truck tires down there, I'd be down there cutting solid fills off. None of us were better than anybody else and I just saw how to implement things as an owner and just build this culture within our company of our people wanted to work for us and because I was so close to all the employees, I dealt with resistance and pushback.
And when we come up with new programs and new processes, I could relate because I was younger at the time and I may not be fully invested in them so I just… All the pushback or hesitations or resistance that employees have, I've dealt with that. I've been one of those, I've worked through it and I think that's why I was always so good at implementing things. That's why I'm able to help our clients with Molloy now, implement our processes and just really knock down the hesitations, knock down the excuses, and let's get to work and let's get to improving. That's what I like to do is just help people improve.
Mike:
Out of all of that that and you just mentioned, when someone calls you guys or you reach out to somebody and they're willing to talk to you and they know they've got some challenges, what's your favorite problem to fix? Does that make sense?
Darren:
Yeah. I think-
Mike:
Dealing with… Is it dealing with employees or is it creating processes or is it implementing new software? Whatever. Do you have one that you just, man, this is the one I love the most because I saw my parent, I saw my dad and my uncles do it well or you know, mentioned a couple things like that.
Darren:
Yeah.
Mike:
But is there one that stands out?
Darren:
I think, well, there's a few things that I notice that I think get overlooked. One thing that I'm passionate about, 'cause I know it can make a difference is I think there's a lot of call volume there in front of people's service writers every day, but they're just not practicing or they don't have a proper procedure in place to convert those calls into cars in the bays and into visits in the store. I think that gets too quickly overlooked. What I enjoy the most is working with the owner or working with the general manager or a director of training, if they have a person who's their manager of training, working with them and then, I mean I do enjoy, I think we loved movies when we were kids like Iron Will and Remember the Titans, all that kind of stuff like I come from behind underdog story, and I like to live that on a daily basis.
So yeah, I got this service writer, I just don't think he's going to work out, he's not really taken to it. And it's like, well, let me talk to him. Let me just have a couple sessions one-on-one with them and I'm just going to ask them, what do you not like about what you're doing? Or what do you struggle with? Because several times I was able to turn those people around in our companies, and I'm doing that today. I get a lot of enjoyment out of taking someone who's on the verge of maybe not making it and working with them and empowering them and getting them motivated. And just at the end of the day, it's like, man, thanks Darren.
Mike:
You like the-
Darren:
I did that and it worked.
Mike:
… comeback story, don't you?
Darren:
I do. I do. I like that underdog story because I think a lot of us independent tire dealers and shop owners, I think we are kind of the underdog. We don't have billions of dollars in a bank account to just keep flushing into these stores that maybe aren't making money. We need them to make money, we got to tell them apart.
Mike:
So I mean, I'm just listening here, but that plays into your passion about the fact that when you see phone calls coming in to the front counter and they're not being converted to you. I mean, you catch that quickly and you see the waste and you're thinking, oh man, there's gold right there, and we're not harvesting that or grabbing that or mining that gold right and we're not bringing it in. And then you know for sure you've got lost opportunities and what you're wanting to do is definitely grab that opportunity and know that, hey, if we get a shot at service, then we can keep this customer for life. We just got to get them in the door.
Darren:
Oh yeah, absolutely.
Mike:
Yeah.
Darren:
And I think we were very good at coming up with creative ways to incentivize everybody throughout our company. The pay plans that we had were a little bit maybe unconventional, but they were formed in a way that motivated people to perform, but also promoted teamwork. So a lot of technicians are paid flat rate. We paid them in a way where they would look out to make sure we weren't giving unnecessary coupons all the time and they would notice it and point out, "Hey, that guy up there, how come all his deals always have a $30 off coupon and the guy next to him never does?" 'Cause that $30 off coupon is affecting me, it's affecting Steve. We had that, everybody moving forward, those incentive programs and I just think we found ways to-
Mike:
So was it a profit? Was it profit sharing?
Darren:
They would be paid on the gross profit of the jobs that they did rather than sales.
Mike:
Okay.
Darren:
I know sales is the driver for most people, but if you pay someone a percentage on the total sale of a tag, let's say it's 3%, it's a thousand dollar deal, sometimes a weak or service advisor's going to want to give a $50 off coupon and instead of making 30 bucks on a thousand dollars, well now they're making 2850. In their minds thinking with their wallet, they're like, ah, $50 is what's going to get it. I'm still going to make 2850. Cool. But if you change it to gross profit or something different, or you incentivize certain things, it can make a bigger dent in their pay and all of a sudden they start honoring coupons when there's actually a coupon in front of them and it's just-
Mike:
Yeah.
Darren:
… that's something I noticed. The over coupon and the over discounting in companies is probably more, I don't know if rampant is the word, but it's happening a lot more than I think a lot of owners realize.
Mike:
Is it a form of self-confidence that people think they just immediately have to go to that to, I don't know, make the conversation better or something like that?
Darren:
Yeah, I think so because… And sometimes I think it's just a lack of training or it's a lack of feeling like somebody's watching them and someone's involved in their development. I think about a technician, if they're replacing the fuel pump, they can go to all data. There's instructions, there's a process. If we're doing an oil change, there's the process that we have. Hey, you're doing this first, drain the oil, change the filter, air the tires. But when it comes to communicating and making a sale with a customer, if everybody's just, hey, go sell this, and we're just winging it, what do they fall back on?
The same thing the customer usually calls on, which is price, price, price and I don't think it needs to be that way. There's a process that can be followed, and once people understand it, they stop going to price, they stop going to coupons, they start making a human-to-human connection, just like I was doing at Circuit City and they realize, oh, this person really likes me, and now they're bringing their daughter back and their wife's car back, and they're always asking for me. And if I'm off, they're like, "No, I'll come back when Ryan's back or whoever it is."
Mike:
Yeah.
Darren:
Once they get that down, it really unlocks their potential.
Mike:
Yeah, I think it is a form of courage/confidence, but just look, man, you got to trust the fact that you know your product, you got that all data there too. You know your process and I always found it interesting, people struggle in silence if there's a moment of silence. I think people panic to, well, maybe I can give you $30 off, whatever. It's just, it's the go-to, like you say, just fall back to what the customer usually comes in about instead of educating them and leading with questions. I'm sure you guys get into that, like diving in.
Darren:
Yeah.
Mike:
How's the program work? Let's say for somebody wants to consult with Darren McLea? What's a good way, just before, in case I do forget, how can people get in touch with you if they want that? If they want to dive into consulting with you?
Darren:
So what they could do is our website, malloysales.com, you can go on there and there's just a simple form that you can fill out, and you just set up a time, you pick a time and date from our schedule, and we just set up a business discussion. It's not, "Hey, sign up for a sales pitch" or anything like that. Myself or Dan or I can reach out and I'd be talking to you. I just want to know what struggles do you face in your business? I ask some simple questions and it's just like we're doing here today.
It's just a conversation about what's going on in your business, what pain points do you have? And just identifying what they identify as issues, and then some other questions, well, what do you think about this? Well, I've never really thought about that. And then all of a sudden it starts to open up opportunities that they can just take themselves and go and do it, or we go down that path of us consulting with them or getting them logged into our program and training their people but it just really starts with a discussion, and that's really what it is. Just two people talking about the business and pain points, always talking about the pain points.
Mike:
Yeah. Well, what do you think, I'm just curious, what do you think, when you find somebody that's self-aware, I think that shows a lot of wisdom. If you find that in an owner. What is some of the problems the owners can, that they'll recognize they have, or the good owners that you've run into? I mean, what… Do they immediately recognize what you recognize? Or do they usually see something else that leads to a different fixes that you provide?
Darren:
I think it depends on the owner, how many locations they have, how long they've been doing it. There can be a lot of different things. I think sometimes what I hear the most is finding people. Yeah, finding people is so difficult and-
Mike:
Yeah.
Darren:
… don't get me wrong, I mean, I agree that it is, but just as I look on whatever the different news feeds are that I see, all these companies are laying all these people off lately and something that I had success with, and a lot of it was the program that Dan Molloy did with us is having a program in place to actually train people how to be good communicators with customers. I was able to start looking outside the automotive service rider talent pool. We were in Sonoma County, it just kind of felt like all the dealerships, all the independents were all fighting for the same people. But once I had something in place to where I can take anybody, I can teach them how to communicate and do customer service well, and we can teach them about brake pads, we can teach them about tires, the data and info we can teach them, especially if they're service advisors.
But I started looking outside and I was hiring people from Verizon, hired someone from Chick-fil-A. I know it seems a little silly to anybody that's listening, but it's like, yeah, now I'm competing with other industries, but I'm fishing in other industry's talent pools, and I've got 1, 2, 3, like you said, we had sold to AAA, but three of the service advisors that are there right now are the top performing service advisors across the whole landscape of these 40 locations and every one of them I got from Verizon. And as far as their automotive knowledge, little bit, they liked cars, they liked having rims on their cars, but that was it and now they have this following of clients that just keeps coming back to them. And I was fishing in a Verizon wireless talent pool that no other automotive outlet was fishing in and I was able to do it because I had a plan on how to train them [inaudible 00:22:34].
Mike:
I love that story.
Darren:
Yeah.
Mike:
No, because you're allowing yourself to just, I mean, obviously you're broadening your own population to go after, but you know, you picked up on something, maybe they got trained in sales well at Verizon or whatever but the other thing that I think you do is you allow yourself, I say this, the one thing you can't teach people is the I care attitude or I give a blank attitude.
Darren:
Yeah.
Mike:
You know what I mean? Because-
Darren:
Mm-hmm, yeah.
Mike:
… if you find that person that truly cares about just getting it right, just getting it right for the customer, making sure that the customer's taken care of, I think that's one of those interior qualities, virtues that somebody has that you better keep that person. That's the person that you can't train that skillset or that virtue or whatever. You either have it coming in or you don't. You know, you either care and I think that's probably what you found, to some degree, with those three people, it was, you know, you broadened your pool.
Darren:
Yeah.
Mike:
You found those three and you recognized it and it was like, man, I can train them about the automotive stuff. Pretty accurate?
Darren:
Yeah.
Mike:
Yeah.
Darren:
Oh yeah. And sometimes your next great service manager, service writer, store manager, they might be working on your tire and lube departments right now. So one thing that I thought was great is some of the incentive programs we had for them, it wasn't just like flat rate, try to turn as many oil changes as you can. We had a way of rather than paying them an hourly rate, and if they don't do a good inspection, getting mad at them for doing a bad inspection, we incentivize them. "Hey, as you find things that a vehicle is needed and it gets sold, there's a way that you're going to be compensated for that." And all of a sudden you have these tire and lube guys that typically we're always just in the back shop, they're up front hitting the service, right? "Hey, did you sell that air filter yet?" "Did you tell him about that transmission flush and he's backed up, no?"
And then all of a sudden, some of them are like, "Hey, can you guys train me? Because if he's busy, can I just call a customer and tell them, Hey, I'm the one working on your car. You need an air filter. Can affect fuel economy and engine performance. It's 25 bucks, I got it here today. No extra time you want to do it." And all of a sudden they're calling and selling their own stuff and it just… Then you get service riders and tire guys, and they're becoming buddies and they're teaming up at the beginning of the day, and who's going to get the most add-ons today? And like, eh, everybody's excited. So I got one of the managers for AAA right now. I remember when he started as a tire guy, that's what he was doing, busted tires, and now he manages a San Rafael store, and the guy's incredible. And I'm just happy that I could be a part of helping along…
Mike:
Oh man, yeah.
Darren:
He had the drive. Just somebody-
Mike:
Yeah.
Darren:
… needed to take an interest and give him some of the tools to get there. That's all. That was it.
Mike:
That's cool.
Darren:
Yeah.
Mike:
Well, believe it or not, we're up against our stop here, so I'm going to…
Darren:
I get going. I talk too much.
Mike:
No, no. This has been great, [inaudible 00:25:26] to have you back, but I'm going to ask you a tough question here at the end. What's your favorite movie of all time?
Darren:
Oh, it's got to be… I'd say any of the Rocky's. One through six.
Mike:
Now we're talking.
Darren:
Bleeding over into the Creeds but yeah, the Rocky Balboa movies. Well, like I said, I like the underdog story.
Mike:
Yeah. Oh, that's what I was going to say. This fits your personality, so you got it now that, I mean, okay, I'll give you all the Rocky's as a one movie since it's one big group, one storyline, but which ones?
Darren:
Yeah, yeah, it's hard to pick one.
Mike:
Which one's your… You going to have to, before we hang up here.
Darren:
Yeah, I feel like…
Mike:
Which one moves you the most?
Darren:
I think I really like, I would say Rocky Balboa, so that's sixth one. Number five felt like that was supposed to be the last one, but it was kind of a throwaway.
Mike:
Yeah.
Darren:
I don't know, it was weird.
Mike:
Yeah.
Darren:
But Rocky Balboa-
Mike:
It was.
Darren:
… I just like that, yeah, the Rocky Balboa one, because he's older, he wants that one last shot. I think the connection with the sun and just, there's a lot in there that just…
Mike:
Well, the speech, the one minute speech is outstanding, out there in the street.
Darren:
Oh, yeah. Yeah.
Mike:
[inaudible 00:26:37] yeah.
Darren:
I love that part.
Mike:
[inaudible 00:26:38].
Darren:
It tells us… And some of it, I use this with my kids a little bit, and I use it with employees too. It made me realize, he said the way the kid was acting, he said, "Cowards do that and that's not you." And I just remember thinking, huh, when I have kids someday, I'm going to realize that they're not bad kids, they just made a bad decision. And I'm like, huh, my employees. They don't want to come to work and fail. They're just making bad… Yeah, they're good. And I just, I always use that. And actually, funny story about that movie real quick. When I was running our tire department at our Santa Rosa store, you know kids, when they're getting ready for Christmas or birthday, they make those chains, the paper chains, and each day they rip one link off the chain, their one day closer to-
Mike:
Yeah.
Darren:
… getting to Christmas? I printed out a picture of Rocky Balboa and put it up on the wall, and we made, all these tire guys, made a paper chain and each day as we got closer to Rocky Balboa movie release day, one of us would get to rip a chain, a link off the chain, as we got closer to Rocky Balboa being released, I think back, how silly, but also how much fun, every day.
Mike:
Right.
Darren:
Who gets to rip a link off the chain, you know?
Mike:
No, that's awesome. Well, I mean, just expand on it. I think they've done a pretty good job of Sylvester Stallone getting a step away and they brought the whole Creed story into it.
Darren:
Yeah.
Mike:
It's a cool transition, you know what I mean? And that [inaudible 00:28:06] on franchise is not going to die yet. I mean, I guess it's dead if Rocky's no longer going to be in it, but how it's transitioned to now the Creed side and his son or whatever, I think that's pretty cool how they've done it and they've already created good villains in that. You know what I mean? Bringing back…
Darren:
Oh yeah.
Mike:
Drago and his son. Yeah. And the next one's-
Darren:
Yeah.
Mike:
… coming out-
Darren:
And I saw-
Mike:
When's the release of this?
Darren:
That's what I was just going to… I think it's March. My oldest one said, he's 12, he just watched the first Rocky the other day, and I was like, "You're going to watch the first Rocky? I love you kid." But he told me, he goes, "Yeah, I think March, 2023 Creed III is coming out." I'm like, "There's not going to be a Creed III". And I looked, I'm like, wow, this kid was right, there's a Creed III coming.
Mike:
Yeah, there is and my son showed me the trailer for it, and it looks awesome. The bad guy this time reminds you a lot of [inaudible 00:28:58], which I love that character.
Darren:
Yes.
Mike:
I mean, I thought [inaudible 00:29:01]-
Darren:
I like that one too.
Mike:
Yeah. I think he's the best villain of all of them in the sense of the, but he, anyway, this one's kind of like that it appears, but it goes back to the young Creed's past and this guy comes from his past and there's resentment or something and man, the guy's good. It looks cool.
Darren:
Yeah.
Mike:
I mean.
Darren:
Yes, it does look good.
Mike:
Yeah. I was already intrigued. And it's one of those things, my wife will be like, "You're really going to go to the movies and watch this?" And I'm like, "Look, I grew up a Rocky baby, okay?" So the reality is, even no matter how bad they can be, like number five, I'm still going. I mean, I'm part of the…
Darren:
Oh, yeah, yeah.
Mike:
It doesn't matter. I'm going to go, I'm locked in. They can count on my revenue. You know what I'm saying?
Darren:
Yeah, yeah.
Mike:
Anyway.
Darren:
Yeah.
Mike:
Well, listen man-
Darren:
[inaudible 00:29:51].
Mike:
… talking… Oh yeah. Well that's good. It's fun to talk about. Listen, [inaudible 00:29:56], it's been a pleasure. Look, we covered a lot of ground in a short period of time, but folks, if you want to get in touch with Darren, it's molloysells.com. Molloy is M-O-L-L-O-Y, and then sales is S-A-L-E-S.com. So look them up, and if you want to get an appointment with them, you just fill out the form online and they'll be in touch with you.
So Darren, thank you for being part of the Gain Traction podcast. It's obviously been a pleasure, it's a lot of fun. And to all our listeners, thank you for being part of the podcast again. If you would like to recommend a guest to us, don't hesitate. Please feel free to email me at [email protected], and we'll definitely take it in consideration. 'Til next time, everybody, be safe out there and have a great day.
Announcer:
Thanks for listening to the Gain Traction Podcast. We'll see you again next time. And be sure to quick subscribe to get future episodes.