Developing Trust in the Automotive Industry with Tommy Gaynor of Gaynor's Automotive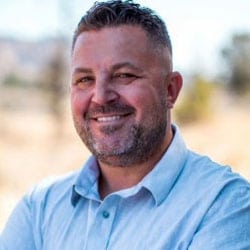 Tommy Gaynor is the President and CEO of Gaynor's Automotive, a full-service auto repair facility located in Vancouver, Washington. The business started with his parents, and now there are five locations across the state.
He has over 25 years of experience in the automotive industry and has a proven track record of being a multi-business entrepreneur, problem solver, and leader. When Tommy is not spending time with his family, he can be found drag racing.
Here's a glimpse of what you'll learn:
Tommy Gaynor talks about how automobiles have been a major part of his family
Tommy discusses the growth and development of Gaynor's Automotive
How the pandemic strengthened employee bonds
The importance of a good reputation as an employer and a business
Tommy talks about the automobile market in Vancouver, Washington
Tommy and Mike discuss some of their favorite movies
In this episode…
Are you struggling to retain employees? Are you aware of how much employee happiness affects your revenue? Do you know why stability is crucial for success?
When it comes to the automobile industry, Tommy Gaynor has it figured out. He knows cars, and he knows the importance of creating a healthy work environment and stability for his happy employees. He has over 25 years of experience, follows the Golden Rule — "treat others how you would want to be treated" — and is here today to reveal his secrets.
On this episode of the Gain Traction Podcast, Mike Edge sits down with Tommy Gaynor, President and CEO of Gaynor's Automotive, to talk about the driving force of the automobile industry. They discuss the importance of employee appreciation, stability and business development, overcoming the pandemic, and much more. Get behind the wheel and stay tuned!
Resources Mentioned in this episode