Innovating Software to Accommodate Customer Demands With Dave Vogel, General Manager at ASA Automotive Systems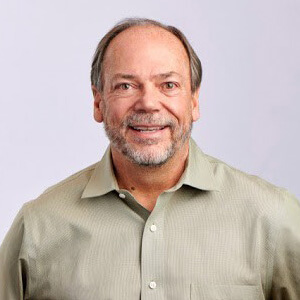 Dave Vogel is General Manager at ASA Automotive Systems, leading all business operations. He has worked for over two decades, previously serving as Executive Vice President and Vice President of Sales. Immediately after graduating from Boise State University in 1983, Dave started his career with Goodyear Tires and worked his way from the ground up.
---
In this episode…
Consumer behavior and inclinations have seen multiple changes in all business sectors, including the automotive industry. Until recently, customer-facing team members at tire and auto repair shops would be somewhat evasive in providing any specific information to a person inquiring about a service or part over the phone — the goal has simply been to get the customer to come to the shop.
According to Dave Vogel from ASA Automotive Systems, that customer service mindset is no longer acceptable, especially for younger consumers. Dave says younger customers don't want to leave the house and don't want to talk to anybody if at all possible — in fact, they didn't want to call the shop in the first place. As a result, it's imperative that tire and auto repair shops stop being evasive and start accommodating them by providing all the information they're asking for when they ask for it.
On this episode of Gain Traction, Neal Maier and Matthew Peters welcome Dave for a conversation about the importance of tire and auto repair shops acknowledging the behavioral trends of consumers and the willingness of software developers to continuously innovate in order to satisfy current and future customer desires. Dave explains how his experience doing customer service for Goodyear decades ago helps him in his current software executive role. Tune in!
Here's a glimpse of what you'll learn:
Dave Vogel shares what he learned from starting his career in a customer-facing role
How working at the shop counter helped Dave use software to make operations more efficient
Why ASA is widely respected as one of the preeminent shop management systems in the tire industry
How tire industry software seeks to accommodate today's online-oriented consumer
What is ASA doing to develop software that can strike a balance between the different ways tire dealers do business?
The best piece of advice Dave has ever received
Resources mentioned in this episode:
Transcript
Speaker 1:
Welcome to the Game Traction podcast where we feature top automotive entrepreneurs and experts and share their inspiring stories. Now let's get started with the show.
Neal:
Hi, this is Neal Meyer and I'm joined by Matt Peters. We're host of Gain Traction where we talk with top automotive business leaders about their journeys. Today's guest is sure to be a familiar name for many of you. Before we jump in, this episode is brought to you by Tread Partners. Tread Partners is the home of Retread, our new customer re-engagement program. By using targeted digital ads and communications, we'll help you win back your best lost customers and even guarantee it with a 10X ROI. So what are you waiting on? Give us a call or visit us @treadpartners.com. Today we're joined by Dave Vogel, general manager of ASA Automotive Systems, one of the preeminent shop management systems in the tire industry. Dave, welcome to Gain traction.
Dave:
Thank you Neil. I appreciate the opportunity to visit with you today.
Neal:
We're thrilled to have you. So Dave, you've been in the automotive business, your career. Talk to us a little bit about how you got to where you are.
Dave:
Sure, thank you. I actually started [inaudible 00:01:22] back right out of college with Goodyear Corp and so the way they started things back then is everybody's got to learn from the ground up and so they took you and threw you into a store and said, "Figure this business out." And then they kind of flushed us out from there. So I had the opportunity, usually you were put into challenging situations and fought your way out of it. So ran a few stores in different markets. For Goodyear, you succeed once you get thrown another one. From there after a while, ultimately their goal was to get you when you start moving up through the corporation working with independence, you now have a bit of a scope of the industry that otherwise if you had not done it yourself, your voice doesn't come across as strong as believable.
So that opportunity was valuable, but challenging. So I did that for several years, worked up to then I supervised a group of stores and then eventually became a territory manager over multiple territories, all independent dealers in the northwest. And few years into that I was approached by one of my largest accounts and asked if I would join them? And so I did that. I had done that challenge, looking for a new challenge. So I flipped over to the independent side then and took some of my knowledge, but got more knowledge then, because now it wasn't just from one manufacturer's point of view. So very valuable there. And the scope from just retail more into wholesale and commercial businesses. Several years then into that, briefly as you and I were joking that you had one time in your career, had thought you got out and got back in.
I had got to the point, I got intrigued with technology and wanted to learn more. And it was young enough in my career after many years in the automotive, I wanted to learn a little, get more technical skills. So I got some more education on that and learned quite a bit there. And in the middle of that I also made a career move. I'm originally from the Idaho area. I moved back and the uniqueness here is before it was ASA, it was called QDS. Matt remembers those days. And I got to know those people and I walked in one day and I said, "I bet you don't have anybody with my background." Because they were all more technical people and we just chatted. And before I knew, that's what I was doing. And that's 20 years ago. So exactly years ago. And that QDS company then was eventually absorbed and acquired by ASA and from there the career took off.
Neal:
No kidding. It's really interesting to me that retail facing time, right? Just early on it left certainly an impression on me. Sounds like it left impression on you as well. And that part of the industry stays the same, taking care of the customer, the technology piece has evolved unbelievably through that point. So sounds like you've had a front row seat to see it all the way through.
Dave:
What I enjoyed is remembering the challenges that running those stores and facing the customers and the benefits. Maybe you remember, Neal, when we got to the point at a troubling store and you looked to turn it around, what I learned was immediately efficiencies in an organization and a lot of handwritten things back then. But it all came to that, sometimes it even came down as simple as a shop layout, cut the time, cut the efficiencies. And when I get in the software world and while, sure, you could say a lot of things have changed, I can also shake my head and say, not so much, not from the workflow of serving the customer, how fast can I serve them? How efficiently can I serve them and keep them pleased and turn my bays and everything? And that's everything about the software. All that knowledge has been a joy the last 20 years, bringing that through. And what we work for then is to just make the software as efficient as possible.
Neal:
No, that makes a lot of sense to me. I had the luxury when I first started in the late '90s, I had the luxury of skipping the handwritten RO side. We had to drag the pile out when the power went out. But otherwise, I can tell you I've probably written less than a 100. But you make a really interesting point that even though as our software evolved, the shop, our process of managing that, didn't change a whole lot. Regardless of the system, we still had our same process of assigning repair orders and then following back up with the client.
Dave:
I think what's evolved is maybe the kind of repairs that we do, but the customer calling in, checking in, organizing your schedule, finding those parts, staying on top of what's work in progress, communicating with the customer updates and all those things that you can start to automate them. That the processes are not different. It's how much can I automate them? Because I haven't forgotten those days. You remember working at that counter and five deep at the counter and phones ringing and techs are coming and asking for help and the person that manages it the best. I've liken to joke with people, it's like those glass bubbles where the dollar bills are flying around, you're trying to grab as many. That person that does that the best, comes out with the most efficient, profitable. And not easy. It's certainly easy to lose your head and stress out. And so that's hopefully where software can relieve some of that stress and then make you more efficient.
Neal:
Dave, the worst thing that could have happened to us, especially in the early days at the counter, was a giant gust of wind.
Dave:
It just blows everything all out of it. Yeah.
Neal:
It ruined our organization system. Well, thinking more on the technological advancements, let's talk about ASA for a bit. So by my experience through our clients, it appears that ASA has built solutions that are industry-wide. So talk to us a bit about ASA and what you're up to there.
Dave:
Yeah, so we've had the fortune to be one of the, as you mentioned at the start, one of the leaders in this industry for 30 some years and you think about war was technology 30 some years ago. I mean it was all pretty much green screen. You weren't seeing the windows look today. And so all that's changed and what was advanced back then would not be advanced today. So if you want to remain a leader, it's constant reinvention, constant. We gather in January of every year and say, "We don't know what's going to happen this year, but something will happen and let's stay on top." Good and bad, maybe things will shift in the industry and by December we'll know something, a trend changed, something shifted and how do we react to it? The industry challenges and including the opportunity to work with partners like yourself.
You start in January, you don't have a partner and that does a certain thing and you may add them before the end of the year. So for us it's just constant evolution of what more can you do. The biggest thing back to interacting with the customers that we're seeing right now, and it was a trend that just got accelerated during the pandemic. And so when we talk with dealers now, we just came back from our annual client conference and we talked about the fact that how do consumers interact with just about all their other shopping today as opposed to automotive? So right now they want food online. I don't want to talk with anybody and I don't want to leave my house if at all possible. In fact, if I don't even have to get in my pajamas, all the better. So how can you interact with me?
So I can do that with food, I can go to Amazon, I can order just about anything else I want. I can order furniture, I can do all of that. And in an automotive maybe we seem to think we're different and what we talked at our conferences, you're different only until your competitor figures out how to accommodate that. And then you'd better adapt fast. So both sounds auto advanced for automotive on accommodating that kind of consumer, but it's not advanced to the consumer. Again, I think we all know what we're talking about. This is how the consumers are shopping today and the younger more so. Don't want to leave the house, don't want to talk to anybody if at all possible. Our training, Neal, as you remember, the phone techniques is get down to the store. I'm going to be even maybe bit evasive on what I'm going to tell you on the phone, because I'm going to say, "You've got to get down there."
Now you're like, "I'm not getting all, first of all, I didn't want to call you in the first place and now that I have, I better get all my information." So we have to accommodate that consumer. So where I'm getting to, it's not just point of sale management. It's how can we help you interact with your database, your prices, your inventory, your schedule availability, answering questions about to where that guy can make a decision that you're the right shop for them at midnight. And you come in the next day and there's an appointment on your schedule. That person made their decision.
So if that makes sense, what I'm describing, that availability of operating with the today's consumer, not the future consumer, today's consumer, it just seems futuristic, because that's the antithesis of everything we've been taught in the automotive. But it's certainly going to go that way. Again, as we talked about, think about when you're booking your airlines or you're booking your hotel room, those of us that travel, a rental car, and if it was the old days you have to call to schedule, that wouldn't go over very well, and we couldn't imagine having to do that. That's where we see the trend from an automotive-
Neal:
Yeah.
Dave:
It's our job to accommodate.
Speaker 4:
Yeah, Dave. You're right. I mean it hasn't been all that long ago that it was the mindset, the distributors aligning themselves with their clients and getting real time inventory in front of them and pricing and distributors not wanting to be side-by-side with their competitors. And that was just not long ago, 10 years ago or maybe a little longer that the industry just didn't really with open arms welcome that type of interaction. And nowadays, it's the norm. Either you're doing it or you're not in business, because you're not doing it.
But you're right. I mean, convenience is key to the industry and it's driven by consumer. And the consumer wants the convenience and they want to be able to interact and get all of their information without a phone call. They want to be able to do that through a website or through an app or through text messaging or some other way other than getting on a phone call. So you're right Dave, I mean that is where we're at. That's the way that companies like you and other software developing companies that offer services to the automotive industry at point of sale or website development. You've got to have those tools that connect data and provide realtime information to the consumer.
Dave:
And the acknowledgement that it's not going to go back. People aren't going, "You know what? These computer things are a fad, let's all go back." So time to embrace it and it starts then that the challenge for us as a software company, which is also the exciting thing, is get on it now and start progressing, because this is just going to accelerate.
Speaker 4:
Listen, your developments are driven by your client's feedback. So they're telling you in real time, "I'm working the sales counter, this is my experience at Sales Counter. These are the tools that we need." So when your folks are talking with independent dealers across the United States and Canada, they're getting the feedback and your developers are finding a way to bring those tools through to the systems that you offer at ASA. I mean, that's what drives the changes to the industry is the feedback. For me, it all points back to the consumer, the consumer's driving what you guys do at ASA and developments with the software that you provide the independent dealers.
Dave:
And just to tag onto that, so our the consumers, absolutely are the driving force and then our dealers are, we could say those are our consumers, but it's a combination of what the dealers are telling us. But sometimes what they tell us is we're counting on you to be the innovation. Don't sit around and tell us where it's going to go, because then it might take two more years to develop. It's a mix. You can be too far ahead of the game. Sometimes we thought this is a great idea, still was a great idea. Sometimes you're two or three years ahead of the curve. So that balance is fun. But again, they don't want a passive software company that's just sitting around, wait, tell me what to do next. Some of the things that you guys are doing is on that note too is innovative, but that's always been there. Go back, Neal, like we were just talking about the three of us at the length of our career, this is not a new need. It's now more what can you do to help the dealers with that need that's always existed?
Neal:
Dave, I think as tire dealers we're really good at making excuses around how difficult it is to get the right tire, to sell a tire to go through and understand what the customer actually needs. And I've made the example of ordering a steak for dinner and order whatever steak I want, however I want it and never speak to anyone. But on the other hand, the steakhouse doesn't have to ask me how I'm going to eat that steak. And I think that we've relied on that as an industry for a long time, but I can tell you that not only is that landscape changing too, but a couple of months ago I bought a new vehicle by text and I did it during the workday, never spoke to a person and no, I didn't buy anything special. But I mean a vehicle purchase is a complicated process. So if it can be handled at that point, I certainly think that it's long overdue to be doing that with tires and service as well.
Dave:
A little bit of is even if we bring in new developers, they're not typically going to walk in the door, understanding the industry. So that's a challenge. But what I can challenge them is, but you're a consumer. Think about everything that you buy everywhere and how you want to interact. That is what our accounts do too. Apply that logic and look at our software and look at as a consumer and look for holes, look for things that we can improve on. Just apply yourself as the things that you're buying every day and how you interact. And that's what we needed to do.
Neal:
Yeah, now you bring a new team member in and you've got that perfect opportunity before they know anything about the industry to get that outside perspective.
Dave:
Yes.
Neal:
30 days later it's gone. So you've got that little window to get some really good insight.
Dave:
Yes.
Neal:
Well part of, as I see it, a challenge for software has to be just the variations we see in how every dealer goes to market, how they do business or even what lines of business they're engaged in. How do you balance all of that out when you're building something somewhat static like software?
Dave:
Yeah, that's a very good question. So when we started a bit on the specifics with ASA and then the fact that how long we've been out there, start of it is we have our kind of a mission is that we even have a Gantt chart of how all the things overlap of the industries. And what I mean by that, it's not just the tire business, which maybe standard consumer thinks it is, it's retail. Do you do auto service? Are you a wholesaler, are you a commercial entity? And just because you're commercial, do you also do retreading? All those things get more and more and more complex. And it has always been our mission to serve the entire industry, which makes it tougher. I mean, it would be easier if we just picked a niche, but that's not how we build our name and that's not how we stay out there.
So we call that the mixed mode of the industry. It's not enough to say, "I need softwares." We don't know nearly enough about you. And in that, that's where we develop features and even why we're a bit unique from some of the other providers. We even have multiple products. So if you come to me and say, "I'm a single store retail outlet," then we have a pretty good idea the ASA product we're going to lead with. If you come back to us and say, "I've got 40 stores and I have a big distribution, I'm a commercial dealer, I'm a retreader." Even then it becomes a question of what retread process, what manufacturer affiliations do you have? We have to understand all of that. That then is a completely different scope. And the software we recommended for that single store is not the same one we're going to put in that bigger entity.
So we have different development teams and different teams, almost like multiple companies that I oversee that work attack those markets. Sometimes then a benefit that we provide is, you may have started the mom and pop, but 10 years later that's not who you are. And now you grew in, you have bigger needs. Well you don't have to leave us. We can migrate you into one of the other products. We also found a benefit. We've always been also in a full accounting solution. And the reason I'm pointing that out, one thing we know when we get a call from someone, we don't know what your makeup of your business is. We don't know manufacturer affiliations, again the retail, commercial, but we certainly know there's accounting going on in there somewhere. There has to be, as a business. We don't ignore it. So again, sometimes people will find, they bought a point of sale software, but then they had to go outside for their accounting.
So that means I have to have accounting personnel on our staff as well to attack the accounting side, which may not be sexy to the point of sale people that are standing at the counter. We've been talking mostly about that, but you could have terrific sales and not be managing out the backend and then your bottom line profitability's not there, because you don't have an all-in-one software. So that's our opportunity that we feel that's our advantage. Also, our challenge is this is quite a bit more of a complex industry that I think than outsiders understand.
Neal:
Dave, to exactly that point. I spent a great deal of my career chasing the value difference between what QuickBooks showed our inventory to be valued at and what the point of sales system showed. And I mean it was quarterly, at points we tackled it monthly just trying to keep that number under control. But it was always there. It was always a discrepancy. It was never ever matched. And now I've got a tremendous amount of respect for an integrated accounting system. My gosh, the amount of time savings. Incredible.
Dave:
Yes. And you don't have personnel trying to learn two different pieces of software, managing two different vendors, all of it. So yeah, we've always done that and that will be our mission. So our mission again is we serve the entire industry. And by the entire industry, that means what we just were talking about a little bit ago is, that means now your website and your digital presence, sometimes we bring in partners to help us do that, but understanding the scope of your business, that's not even taking place inside your building. We can't ignore that either. So the entire scope of the industry is, and everything that goes on in that operation, as much as we possibly can.
Neal:
As marketers, Matt and I have gone from rarely talking about a website that had any kind of integration, to always talking about those integrations. I mean it's all the marketing side is more and more closely knit to the sales side and it excites me, because we keep getting closer and closer to ordering that steak at midnight.
Dave:
Yeah, exactly.
Neal:
Well, Dave, I have a final question for you.
Dave:
Sure.
Neal:
Through the years you've spent in the automotive industry, I'm sure you've assembled quite a notebook of great advice. What's the best piece of advice you've received?
Dave:
Well, and I have been fortunate in that way and the fortunate that we all probably can look back as key mentors in our life. And so the first advice I guess is, seek out the mentors and embrace them. And in general, what I learned from the people that helped me the most through my life is the combination of perseverance, reliance, and patience is just keep reminding yourself that and the fortitude to have that. And for me, even where my career that's come first circle. I haven't forgotten that all those years ago of being the young green kid right out of school and the people that took me under their wings, and I'd like to joke, now I'm that young kid and yet now I realize now I'm Yoda. So now I'm the guy that they gather around and that's my role now, the mentoring and bringing up the next generation. And that's where I start them off with those three words. That's your key. Learn this industry and apply that to your work every day.
Neal:
Well that's certainly a wonderful, wonderful position to have grown into and it's got to make you feel good when anyone seeks out your advice. So I have a lot of appreciation for that, Dave.
Dave:
It's been rewarding and including in that is the opportunity to meet partners like yourself over the years.
Neal:
Likewise.
Speaker 4:
Thank you Dave.
Neal:
Dave, we really appreciate it. Today we've been joined by Dave Vogel, general manager of ASA Automotive Systems. Dave, where can people go to learn more about ASA?
Dave:
The best place to start would be at website, which is asaauto.com.
Neal:
Fantastic. Well thank you for your time.
Dave:
Thank you both.
Speaker 4:
Thank you Dave.
Speaker 1:
Thanks for listening to the Gain Traction podcast. We'll see you again next time and be sure to click subscribe to get future episodes.