Servicing Your Vehicles Wherever With Angie Oleson, Business Lead at Firestone Direct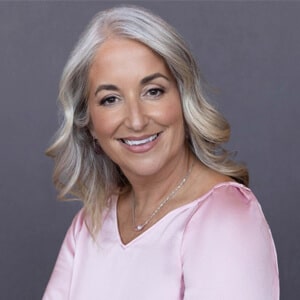 Angie Oleson is Business Lead at Firestone Direct, the largest mobile tire and service company in the United States. She has led and managed its business operations since it was launched by Bridgestone Americas in 2021. With an ability to translate strategic goals into concrete tactics, Angie has a track record of positively impacting business performance.
In this episode…
Is there a business or type of business who stands to benefit from the emergence of mobile vehicle and tire service? How about any business that regularly utilizes a fleet of vehicles? For some interesting perspective on how fleets gain value from mobile vehicle and tire service, Check out this episode of Gain Traction!
According to Angie Oleson, from Firestone Direct, mobile vehicle and tire service can help fleets increase their billable hours because fleet members can continue to do their work while a vehicle is being serviced on location. The response from this group, Angie says, is "through the roof positive."
On this episode of Gain Traction, Angie joins Mike Edge to discuss the long-term potential of mobile vehicle and tire service as a mainstay in the industry. They chat about customers who are helped the most by this type of service, the favorable response it has received, the growing need and demand for it, and building a culture of "maniacal" customer service. Don't miss it!
Here's a glimpse of what you'll learn:
Angie discusses her first job out of high school
How Angie started working in the tire industry
Who is Firestone Direct's ideal customer?
What does it mean to have a culture built around maniacal customer service?
Why Angie loves mobile vehicle and tire service
Angie's favorite place to visit
Resources mentioned in this episode:
Transcript
Announcer:
Welcome to the Gain Traction Podcast, where we feature top automotive entrepreneurs and experts and share their inspiring stories. Now let's get started with the show.
Mike Edge:
Welcome to the Gain Traction podcast. I am Mike Edge, your host today. The Gain Traction Podcast is where we talk with top automotive business leaders about their personal experiences in the tire and auto repair industry and I'd like to have some fun getting to know them as well. I'd like to give a shout out today to Jeremy Glassco, to Chan Patel and Craig O'Neill at autotext.me. Very, very cool company with a great communication management tool for all shops. Check them out at autotext.me.
This episode is brought to you by Tread Partners in the ReTread Program. What the heck is ReTread Program? Tread Partners has designed a marketing product called ReTread that is a full scale customer re-engagement program to win back a shop's best lost customers. It is a one-time, 90-day program that generates a guaranteed 10-to-1 return on investment. That's correct, a 10-to-1 guaranteed ROI. No tricks or gimmicks. These are customers that are in your POS system right now. So if you invest $4,000 today, what we're saying is that you'll see a return of $40,000 within 120 days. So the program goes for 90 days, the measurement's at 120. So what are you waiting for? Email us at i[email protected] or to learn more, visit treadpartners.com.
Before introducing today's guest, I want to give a big thank you to Meghan Conlan, Director of Sales and Execution at Firestone Direct. She wrote the most compelling email yet for a guest suggestion to be on Gain Traction. Her recommendation is our guest today. This awesome guest is Angie Oleson. She is the business lead of Firestone Direct, a mobile automotive entire service launch by Bridgestone Americas in 2021, leading and managing the business operation since its conception, Firestone Direct is now the largest corporate-owned mobile vehicle and tire service in the United States. She has three decades of experience and prides herself on the diverse roster of staff on the Firestone Direct team.
Before her time at Bridgestone Americas, Oleson was previously lead sales and operations at Grainger Industrial Supply. She held roles as director of national accounts at FleetPride and Director of Vending and Automotive Dealerships at Myer Tire Supply. Oleson received her Bachelor of Arts from the University of Northern Iowa and her Master of Business Administration from St. Ambrose University. Angie, welcome to Gain Traction podcast.
Angie Oleson:
Thank you. It is great to be here. And shocking to realize that I have been doing anything for three decades. How is that possible?
Mike:
Well, it sounds prestigious though when you say three decades.
Angie:
Okay.
Mike:
'Cause this woman knows something that we want to listen to, so that's why we got you here today. So let's start out with a basic question. Where are you originally from?
Angie:
Well, I'm just a small town in Iowa. Grew up, married my high school sweetheart. We had a few, like three girls, and it has been a wild career ride ever since then and family. We moved all around and landed in Nashville where we currently reside.
Mike:
That's awesome. I love Nashville, by the way. So you've got three daughters. Are they you hitting that? Have you any of them hit the marriage level yet?
Angie:
No, but we're very open to that at this point. None of them live at home any longer, and we are empty nesters, that's happened within the last year so as life starts to evolve and change and they move out, you know, you get a new freedom and you have to figure out what to do with yourselves in the evenings. And what happened? So you know what I did? I started to work in a startup company and didn't have evenings any longer again. So that's how I filled the time.
Mike:
And that's one way to fill the gap, right?
Angie:
Yeah. My husband's like, "Honey, what do we do?" I'm like, "Huh, I've got to do, I got to work on Firestone Direct now."
Mike:
Oh, that's great. And then he hangs out at the Grand Ole Opry, I bet, right? No, just kidding.
Angie:
Yeah. Yes. He's got plenty of things to keep himself busy.
Mike:
So what was your first real job when you got out of school?
Angie:
My first real job out of school, I worked for Grainger Industrial Supply, and this will date me since we've already talked about how old clearly I am. I was looking for parts on microfiche. College degree and started looking up parts on microfiche and realized I wasn't actually good at finding a capacitor in a motor so I quickly assessed that I needed to find other roles in this great company but I worked for maintenance repair companies and while I spent many years, I spent 15 years at Grainger in evolving advancing roles, and it was a really great run for me there.
Mike:
That's very cool. Yeah, you did date yourself with the microfiche thing a little bit.
Angie:
Yes I did.
Mike:
So how did you get to tires? How did you get to ultimately, how'd you get to Bridgestone?
Angie:
Yeah.
Mike:
How how'd you get into tires?
Angie:
Certainly. So the run at Grainger was good and a zigzagging between sales and operations and continuous improvement roles over the years and when I made the decision to travel a little less and come back to Ohio at the time was where my husband and girls and I were living, decided I have a little entrepreneurial spirit, which I'm sure we'll wind up talking about here, that decided to help my husband start his company called Oleson Homes, which was just a rental renovation company at the time, and it was the right time to buy property and homes. It was right after the market had crashed in 2010, so helped him develop his business and then made a kind of, from the MRO space, the maintenance, repair and operation space, made a pivot and moved over into, of course, heavy duty truck parts. Seemed like a logical next place to go.
Mike:
Certainly.
Angie:
I really love sexy things. If I'm not selling capacitors and motors and lighting, then it should be heavy duty truck parts, I thought and that was, from moving from big corporate America, I moved over into private equity for the first time, and that was a very different experience for me and learned that I really thought I wanted to be back in the public sector.
Mike:
Yeah.
Angie:
So that is actually my transition into getting closer to tires where I moved to Myers Tire Supply but the problem there, Mike, was that my children were always confused that I didn't sell tires because Myers Tire Supply does not have any, I mean, it has supplies for tires, but not tires. So I couldn't do that forever because my girls' heads were going to spin off if I didn't eventually sell tires. So Bridgestone came knocking, and actually people I had worked with at Grainger previously and at FleetPride and Heavy Duty Truck Parts kind of came together and said, "Hey, there is a role here at Bridgestone", which at the time was leading the national accounts team, the Firestone National Accounts Program, and it felt like a great fit. So we decided to move to Nashville and listen to country music and assume that role leading the national accounts team. And then a few years later, the opportunity presented itself to lead Firestone Direct and I went running at it because I was passionate and excited to have that opportunity.
Mike:
So this, Firestone Direct, ended up being the entrepreneurial thing inside?
Angie:
Correct. That's right. Because within Bridgestone, the giant company, we were starting this brand new business. So in the August of 2020, so think COVID times, we were all working from home. There was one direct teammate, literal direct, Firestone Direct teammate, one van and myself, and then a volunteer army working on this, what was then kind of a project and a startup company with inside a big business. And we had some investment dollars internally and a vision to grow quickly and accelerate this mobile tire and service business idea that we had. And we needed to get up and running and build a website and get rolling and that's exactly what we did. And we worked very hard and fast and today we now have about a hundred vans and several hundred teammates in about 15 markets across the US and a aggressive growth strategy to keep on going.
Mike:
No, that's fabulous. So the notes that I had where you were at 60 vans in nine markets, so you guys have already gotten to a hundred?
Angie:
Yes.
Mike:
Wow.
Angie:
Yep.
Mike:
That's awesome.
Angie:
Yep and 15 markets, correct.
Mike:
So obviously it's showing promise.
Angie:
Yes.
Mike:
Yeah.
Angie:
The customer feedback is through the roof positive. And I think that happens for a couple of reasons. One, everybody loves convenience and they really appreciate the time savings, whether that is a consumer or fleet, and this business really fits both but the feedback has been amazing. The survey results have been so positive that as we've spoken with Medallia, who does a lot of our survey work for us, they frankly don't really know how to rank us or rate us because we are not taking standard OE dealership techniques to really force people to reply back to our survey. We don't even do a follow up to say, please make sure you respond to our survey, yet our survey response rates are through the roof and so are our net promoter scores, through the roof because people like the service they're getting.
Mike:
Now see that's outstanding. Sometimes you feel like you're forced to respond to a survey or whatever, or the next time it's going to be like mad service or something but I mean, no, that's fabulous because first of all, I think we're all attracted to convenience right? And I would say, so we do not have a service around here in my hometown [inaudible 00:10:33], but obviously I'm in the business. I hear a lot about it. I hear the struggles but it sounds like you guys are constantly tweaking to figure out making this work and getting up, get out there in front of it I guess. What's your ideal customer? What do you see as your ideal customer or your most obvious customer out there?
Angie:
Yeah, we've really tried to build a very blended, diversified business. So the consumer has, like I said, responded very favorably but this year we're spending a lot of focus on making sure that we have the fleet model built out just as well because that response, Mike, has been also a extremely positive. Fleets, whether they are serviced in a yard or serviced while they're doing their job, frankly, has been just as positive as the consumer response so we're now-
Mike:
[inaudible 00:11:32]. Stop for a second. You just said something-
Angie:
Yeah.
Mike:
… that's huge. I can imagine thinking about a fleet, if there's a person out there in a truck, that truck is a money maker for them, right?
Angie:
Right.
Mike:
But they got a problem with it, but they can still get to the job site with it, they can have you guys come there, they don't have to haul off somewhere else, and they still have all their tools, everything. They don't have to pull anything off. In a sense, oh my gosh, I didn't even think about it in that capacity, Angie, that's huge.
Angie:
It really is. So the value proposition can be that we can help the fleets increase their billable hours, they can continue to do their work while we service their fleet. That is so valuable to them, or we can do it during their downtime, still we can go to them so having that flexibility is fabulous for them and I think also comes back to why that net promoter score is so very high, that and tied to the fact that our team literally has self-identified. No one is required to call themselves this, I want to make that very clear, but we've built a culture based on maniacal customer service, and the back office team calls themselves customer service maniacs. That's how they identify themselves. They chose that name because that's how they want to present themselves so they'll bend over backwards to figure out how do we schedule at a time that works for you, Mr. Customer or fleet customer when, so that you can make sure your billable hours is just as good as it needs to be.
Mike:
Well, and you say that billable hours, that's so important because you think about these guys that have small businesses that have a fleet of 10 vehicles, they don't have an extra one laying around.
Angie:
Right.
Mike:
So if that thing is in the service shop, it's losing money and he's… But now it's not losing money, it's getting repaired out on site and the team of workers, they don't have to worry about whatever, the company has the tools and everything else, it's still there on the truck and they're still utilizing it. I love that idea. I mean I love the concept, but I guess I never thought of it in that context of thinking of the fleet people out there, I'm still thinking of the retail side of myself, for instance, home or office, whatever.
Angie:
Yes and that has been very easy to sell to, although there's still an awareness component to do with the day-to-day consumer. You have to create awareness for some individuals. Do you know that service can happen mobily? That has to happen and there's variation from market to market, but with fleet it can be easier in a way, because fleets are all over and they have multiple vehicles so it's been a really good fit for us. And if you go back to what I just told you, there was also a whole bunch of customers we already knew because that was the space that I'd been working in previously so it was also pretty easy to activate as well so it's been a good journey to service that fleet customer.
Mike:
That is very cool. So the other phrase that I got from Meghan about you, particularly, was one that was very, I thought it was very cool, is you like to say everything is figureoutable.
Angie:
[inaudible 00:14:54].
Mike:
How did you invent that? How'd you invent that word?
Angie:
Well, keep in mind, remember I told you this business was built during COVID times so let's play this back. One van, some marching directions from our CEO to build this quickly, but low cost and efficiently and to get, our first thought was that we might have 60 vans out there within three months, but there are things we didn't know. Things like our vans run with RV batteries. This was during COVID when RVs were very high consumption by consumers. So we couldn't even get RV batteries. We had to start to get really creative and figure things out and over time, that just had to turn into a verb. We couldn't come up with anything better. We were getting really creative and as a team, we were growing and working hard. This may not work as well on a podcast as it does in person, but I seriously had dark hair when we started and I am now completely gray. So everything is figureoutable. Truly.
Mike:
Oh, that's so funny.
Angie:
I could have dark hair again, but this is still probably the right choice and shows what we've gone through over those couple of years.
Mike:
That is great. That is so funny. Well, so mobile tire and service is here to stay.
Angie:
Yeah, the demand and the need is here certainly and we believe it is here to stay. So what we have built so far is bolting onto our corporate stores. So we have a limited suite of services. We continue to expand what those services are and we'll continue to evolve our model. What will that look like over time? We'll keep growing it. Will we have offerings for our dealer network from Bridgestone, which is very important to us? Very likely. I don't think we know exactly even what that timing will be like, but I think it will just continue to grow and evolve and to connect to some of the other things that we are building within Bridgestone. We're trying to be more of a solution company so I think not only will it survive, but you'll see other things linked to it, like some of the other additional investments the company is making and you'll get more solutions out of Bridgestone, that's coming.
Mike:
So when you have these Firestone Complete Auto Care centers, you're attaching to those, is that correct? In a sense?
Angie:
Yes, so our vans will park outside of those right now, but we really do operate separately.
Mike:
That's what I was getting to. Okay, so you keep it as a… It's a separate business in a sense, not tied to the land-based one, but from a brand standpoint it is?
Angie:
Correct. From a brand standpoint, it is. We park our vans outside of it and we do leverage this great resource that Bridgestone does own corporately. We will drop our tires and waste oil there, not super exciting things, but really important to have that. We know that we could do that with a dealer partner as well and those are some of the business operating model things that we think through and wonder what those next models that we do intend to test over time will look like.
Mike:
Very cool. Going back to something more personal. What do you like most about this business and being involved in it compared to anything else you've done? Because obviously Grainger, I mean if you were at Grainger, you've sold a wide range of products, I mean so-
Angie:
Yeah.
Mike:
… what [inaudible 00:18:25] this so much?
Angie:
Why I love this so much is that this is so exciting to be part of, and I feel like I have been able to help really create the culture and set the tone of this company and this business unit that I think has so much potential and creating this culture, I've been able to set a safety first culture with a maniacal customer service foundation. Those are the two critical things. And I have lost so much sleep over safety. I want to knock on wood literally right now. We've done a good job of controlling it, but there's a lot of variables but these are people's lives and I want to make sure my team and the customers are safe but having that ability from day one is rare and I've been in the seat to be able to do that and I feel lucky and grateful to have had that opportunity.
Mike:
Well, that's awesome and I think the employees have to feel great about that. I mean, should you, I don't know if you want to, but if someone's out there in one of the markets, I know they can go online and look up Firestone Direct, but if they wanted to come work for you, what would be the best way for them to find you? Is it the website? Firestone Direct?
Angie:
Yeah, so absolutely they can go through firestonedirect.com or bebridgestone.com. Either way you can see the roles that we have open. If you are a technician and you're interested in turning a wrench, we don't call our technicians technicians so that's not even the role that you would look for because we don't really need just wrench turning here in our company. We need, we're hiring mobile specialists at the, that's driving our vans. They have to do so much more than just turn wrenches. And then the different levels in the organization we're filling with really creative, innovative thinkers and leaders and building that. I was going to say is the other thing that has been so rewarding to see this team grow from one to this big group and this really diverse team has been probably the other second and other most rewarding thing.
Mike:
You give off a great vibe about probably your enthusiasm is probably super high when someone comes to you internally with a great idea for the company.
Angie:
Yes. And the team has come with many, so that can be both great and a challenge because when you have a team of innovative, creative thinkers, like by the way, we have, that can bring you a plethora of opportunities and you don't want to be working on too many to confuse the group but I think we've found the balance of working on the right ones and continuing to test and learn and iterate, take the learnings and go again and that's what we keep doing. And our stamina seems to be pretty good for it.
Mike:
Well, and I think though that feeds the stamina. I mean the more you do that, and if everybody's open to it and realizing, hey, we may not be able to be as aggressive as my mindset is today, because sometimes when you get a great idea, you just want to go do it, but at the same time, you're kind of probably having to guide those reins but at the same time, you want to keep everybody excited and that keeps the fire, I mean, I love it, I love hearing your story. I love hearing what's going on here.
Angie:
Yeah, well, and any degree of successes we're celebrating. We recognize a [inaudible 00:21:54], listen, if we're going to fail, we should fail fast on things, but we should celebrate the successes and the first time we went live with any media, we had 339 million impressions. I didn't have a point of reference for that specifically, Mike, but somebody said, "Hey, we've been picked up in Abu Dhabi." And I had to get out a map and figure out exactly what that meant. That's kind of embarrassing, and I maybe shouldn't say those things, but the fact that people across the globe were actually wondering what's happening and what does this mean? I realized we were building something that was getting people's attention, and we had the responsibility to do it appropriately and right, and Bridgestone is a big company, we better do it the right way. But we were also empowered, and I felt empowered to do it the way that we felt was best and that's what we're still doing and that's really a wonderful situation to be in.
Mike:
Well, your base is safety and customer service maniacs. I think that's, like if you're a customer and you're listening to that, you're making me feel good about making that call. You know what I mean? And I mean, I'm not in an area that you guys are servicing right now, but it sure makes me feel good to know that I don't have to worry about somebody coming on my property and getting hurt because they seem to be very concerned about that, and which is great for their employees as well but it's also, and they're concerned about me being a happy customer at the end of the day. And it's not about necessarily the tire and the price, et cetera. And speaking of which, I'm probably going a little long here, I hope you don't care, but premium, is there a premium on mobile direct service?
Angie:
Yeah, so we're not charging any additional fees and I'm glad you asked this question. So we are a slight markup to the brick and mortar store so the Bridgestone retail operating stores. It is not extreme or crazy, you'll see a slight price difference, but we are one of the few that you can really go on and see true pricing. So we've tried to make it very transparent. There's no additional fees and that was because the research said that's what people care about and that's the way we should do it. And so we said, let's be brave and bold and let's do exactly that. We'll show you exactly what you're going to pay. You'll know it upfront and you know, you can make your decision with that education in mind or with that information in mind.
Mike:
And you're basically letting me, the customer, say, "Hey, do I want to pay that little premium or do I want to haul my car over there and sit and wait for her, get a ride back? All that stuff that I got to think about and plan, or is it worth the premium?" And you're just being upfront about it. Yeah, we have to charge a little extra because we're coming to you, but this is the product and the service.
Angie:
That's correct. And I will tell you that really the feedback we're getting has many times said, "Hey, the pricing is more than fair. Feel free to charge me more." Don't worry, that's not the plan or the direction that we're necessarily heading but the feedback has said it's more than fair.
Mike:
Right.
Angie:
We appreciate it. Yeah.
Mike:
That's awesome. All right, so I'm going to take you to another little venue. We're running out of time here, but I'm kind of creating this other segment in our show called Make Us Laugh. It's where somebody at your experience level, something. Can you tell us something funny that's happened in your career? Or are you willing to tell us something embarrassing that can make the audience laugh a little bit about, oh yeah, I've been there too and whatever.
Angie:
Oh my goodness, that list is long and my team would just be cracking up right now and be offering up many, many [inaudible 00:25:29].
Mike:
Oh, right. They probably got them the tell of you don't they? Yeah.
Angie:
Yes, yes. But all right, there is one that comes to mind. I'm often known for trying to put 10 pounds of stuff in a five pound bag. And this is going back to some of my earlier Grainger days. I lived in Davenport, Iowa, and our headquarters was Lake Forest, Illinois. And I decided to put in a very long day trip and left my home in Davenport super early to arrive at an 8:00 AM meeting in Lake Forest, Illinois but I gave myself a little cushion time, and that's probably an important part in this story. So I arrived with probably 45 minutes to spare, thank goodness, because Chicago traffic can be very tough. And as I arrived, I got ready to walk into the building and realized I didn't have any shoes. I had no shoes and that 45 minutes saved me for sure because I was able to get to Target and buy probably the world's ugliest pair of flats, I don't know, but I learned an important lesson.
Mike:
You drove barefooted when you left that day?
Angie:
I always, and I still mostly drive barefooted by the way, but I drive barefooted with a pair of shoes beside me and I check that now moving forward. And I still make sure I give myself a lot of cushion time because what happens if you wind up with, at an important meeting and don't have some of the things you need? I walked in with 30 seconds to spare to that meeting, sweating so hard, but I was wearing shoes and nobody else in that meeting really knew it so [inaudible 00:27:02].
Mike:
Well that is a good sign.
Angie:
But I don't know.
Mike:
That's a great story. And the best part about it for me is if you leave early enough and always give yourself that cushion time, you can correct things.
Angie:
Yes.
Mike:
Maybe [inaudible 00:27:14], but you can correct things. That is a good one. All right, so here's the last personal question. What is your favorite place to visit or where would you like to visit if you had a chance?
Angie:
My favorite place to visit has come recently to me. I like to go down to Florida. I learned that I enjoy shark tooth hunting. This is new and I'm going to connect this to a recent Firestone Direct moment. I got to meet Mario Andretti, who has a place down in Florida not far from Venice Beach, where shark tooth hunting is very popular and I said, "Mario, have you ever shark tooth hunted?" And he's like, "No, Angie, I have not." I'm like, "Well, you should. It's the most relaxing thing ever." And you do it from the shore right off of Venice, Florida and he has a house right by there and he said, "Well, I don't want to be that close to a shark." And I think he's a very wise man, but visiting Venice, shark tooth hunting is one of the most relaxing things that I ever do. I'm very fast paced, very on the go, but when you're shark tooth hunting, you don't think about a lot else. So I learned to enjoy this.
Mike:
All right, now you peaked my interest. Now I'm sitting here thinking, well, what's the biggest one you've found?
Angie:
Listen, they're not that big. This is probably the most boring story I could have told you but it really is relaxing for those of us that don't relax that well.
Mike:
I got you. That's good. All right, I get the point. Well, I got to tell you, Angie, I mean, I've enjoyed having you on the program. This is awesome. You've been a great guest and hopefully we'll get you back in a year or two and see where Firestone Direct is.
Angie:
Well, thank you. It's been great to be here and be part of this.
Mike:
Awesome. Well, to all our listeners out there, thank you for being part of the podcast. And listen, if you would like to recommend a guest to us, please email me at [email protected]. That's how Angie and I met so 'til next time, have a great day and stay safe.
Announcer:
Thanks for listening to the Gain Traction Podcast. We'll see you again next time. And be sure to click subscribe to get future episodes.