Simply Subscribe to Your Sweet Ride With Immanuel Klaiber and Jürgen Lobach of FINN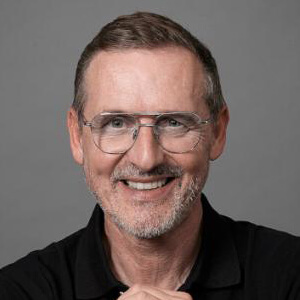 Jürgen Lobach is the Chief Fleet Officer at FINN, overseeing the acquisition management and remarketing of over 20,000 vehicles. With more than 30 years of experience in the mobility sector, Jürgen is considered a proven and experienced industry expert. He spent almost two decades at Choice GmbH, an automotive provider.
---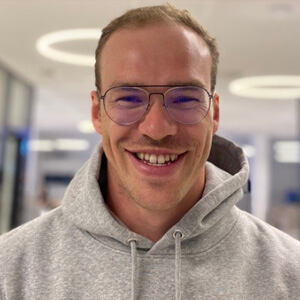 Immanuel Klaiber is Head of Subscription Pricing and TCO at FINN, where he is responsible for FINN's global subscription pricing and US remarketing team, which helps to market and sell FINN's used vehicles. Immanuel started his career at BMW financial services, where he was part of its US car data science team. He transitioned from BMW of North America in 2022 as Head of Omnichannel and Analytics.
In this episode…
Don't feel like owning a car? In a world where you can subscribe to have just about anything delivered to your residence — from razors to meat to coffee to vitamin supplements — you can now subscribe to a service that will deliver a car to your doorstep! Once subscribed, you can decide whether to use the car for six months or a year. Check out this episode of Gain Traction to learn more!
FINN Auto is a relatively recent startup based in Germany, which has expanded to the northeastern US. According to FINN employees Immanuel Klaiber and Jürgen Lobach, it's the easiest way for people to access mobility. With FINN, you can drive the car of your choice without any of the headaches of ownership!
On this episode of Gain Traction, Mike Edge and Neal Maier welcome Immanuel and Jürgen to talk about FINN, which could forever change how people think about vehicle ownership. They discuss how FINN markets itself to prospective customers, eases anxiety over using electric vehicles, and can essentially serve as a six-month "test drive" for prospective car owners. Don't miss it!
Here's a glimpse of what you'll learn:
Immanuel Klaiber explains why FINN Auto is the easiest way for people to access mobility
Why Immanuel chose to leave BMW of North America to work for FINN, a startup
Jürgen Lobach and Immanuel describe a typical FINN customer
The challenges of launching in an unpredictable market like the US
What does FINN's footprint in the US currently look like?
The indicators Immanuel looks for when making pricing decisions
Resources mentioned in this episode:
Transcript
Announcer:
Welcome to the Gain Traction podcast, where we feature top automotive entrepreneurs and experts and share their inspiring stories. Now, let's get started with the show.
Mike:
Welcome to the Gain Traction podcast. I am Mike Edge, your co-host today, joined by Neal Maier, your other host. The Gain Traction podcast is where we talk with top automotive business leaders about who they are, where they come from, and what they are focused on today.
Before we get started, I'd like to promote the Traction Summit hosted by Smithers. This year's summit is May 23rd through the 25th in San Antonio, Texas, where attendees will have the opportunity to understand and discuss the future of the tire industry, while also networking with fellow colleagues and professionals. This year's theme is Sustainability and Tires. Smithers has been in the tire testing market since the 1920s, providing independent expert opinion on tire performance. To find out more, please visit tractionsummit.com. That's tractionsummit.com.
This episode is brought to you by Tread Partners. You might be asking yourself, "What is a Tread Partner?" Tread Partners is a powerful knowledge-based digital marketing agency, completely focused on the tire industry and automotive aftermarket. Tread Partners provides unparalleled support to tire dealers, distributors, manufacturers, and auto repair shops to generate revenues while minimizing the cost to do it. Tread has profitable, customized programs to acquire new customers, retain existing customers, and win back lost customers. For more information, visit treadpartners.com. That's treadpartners.com.
Today's unique because the product category that we're going to discuss is a little outside our normal lane, but it is very cool. My two guests today are executives with FINN Auto, Juergen Lobach and Immanuel Klaiber. Juergen is FINN's chief fleet officer, overseeing the acquisition, management, and remarketing of over 20,000 vehicles. With more than 30 years of experience in the mobility sector, Juergen is considered a proven and experienced industry expert. He spent almost two decades at Choice, an automotive provider. Immanuel is head of pricing and TCL with Fleet. Immanuel grew up in Germany and studied electrical engineering and finance. He started his career at BMW Financial Services, where he was part of the used car data science team and transitioned to BMW of North America in 2022, where he was head of omnichannel and analytics. He joined FINN in August of 2022 and is currently responsible for global subscription pricing and remarketing team in the US, which helps to market and sell FINN's used vehicles.
Gentlemen, welcome to the Gain Traction podcast.
Immanuel:
Thank you. Thank you for having us.
Juergen:
Thank you very much.
Mike:
You're welcome. I'm excited to talk to both of you today because this FINN auto concept is incredible. Let's just dive right in. Tell us, Immanuel, what is FINN Auto?
Immanuel:
FINN Auto is the easiest way for people to access mobility, I would say. It's a service that provides short term access to mobility. You can book a car online with us for six or 12 months. You do everything online. You have one monthly payment that is very transparent and then we deliver the car to your doorstep.
Mike:
Basically, I can have a car of my choice without owning it or any of the headaches that go along with it.
Immanuel:
Exactly, yeah. That's our philosophy. We want to make car ownership as simply as buying anything else online and as transparent as possible for customers.
Mike:
On a personal note, Immanuel, what made you go to work for FINN, the startup?
Immanuel:
Yeah. So as you hear, I'm German, so we have a high affection for cars in general. When I was done with my studies, I joined BMW in the US and when I joined BMW, we actually launched a subscription program that was called Access by BMW, which was the first subscription service for BMW back then. And I always thought of it as a very, very cool concept to have short-term ownership and I never understood why we always have to have [inaudible 00:04:46] year contracts.
And then I worked with BMW for a while, went a lot in digital space, rolled out the My BMW app, and then FINN approached me and I was all in from the beginning. We talked because for me it was back then already a big topic in Germany. In the US not so much, they just started. And for me it was just a logical continuation of what I've done before and combining technology, easy e-commerce, purchasing online with car ownership. So I was then very happy when I could join FINN in August, and since then I absolutely don't regret it.
Mike:
That's all right. That's great. So I'm sitting here thinking of your type of customer. I mean, because I could actually see myself enjoying being a FINN Auto customer. I'm a very convenient oriented minded person. I like maintenance-free stuff and it just seems like such a cool concept. Do you have a particular customer that you could define that might fit the category that would be a FINN customer?
Immanuel:
Yeah, I think a lot of our customers are on average younger than the typical customers. We have many first time buyers. We approach a little bit of a different customer group than OEMs can classically reach, people that want to have the longest test drive. We always sometimes call it the longest test drive because you're not that much committed. And I would pass it on to Juergen because in Germany maybe the customer group is a little bit different than in the US.
Juergen:
So thank you both that you're having us for today. And yeah, Immanuel, so I think in the US our experience are a little bit limited. We only doing some baby steps here in the US market. And what I tell you, it's about what our experience is in Europe. So in Europe the situation is a little bit different because we have a lot of public transport, especially in Germany. And so the young customer groups even don't have driver license till they got in the age of 30 years because they live in a urban area, using public transport and all the other opportunities they have, walking or going by bike or anything else.
But when they realize and they get older, they want to have a family and then they move to the suburbs and they think, "Oh, family, kids, it will be really nice to have our own car," but they never visit a dealership before. And then they do what they always do. They search via internet what's out there. And for them we prepared our services, they find us and there it's very easy. They don't have to have contact with a insurance broker, with a bank to finance the car with a dealer. They negotiate about the prices and so they find us and say, "Okay, all included, not long-term commitment, and easy to book it via fingertips, via app or via the web browser." And then within the next week they have the cars arrived at their doorstep.
So what we can show in the German automotive industry is our customers are between 35 and 45, so in average, and the original customers from the German car manufacturers and the importers are more over 50. So we bring them the new car buyers as their customers and we help them also to bring new technology in the market, like EVs. So because there is a lot of insecureness for the buyers, if EV fits in their daily use and with a six-month subscription, they can take, as Immanuel told you before, take this subscription as their longest test drive they ever did. So in their daily usage for six months, and after the six months they decide to buy a car or lease a car or stay in a subscription. But we see those examples in Germany.
Neal:
Juergen, the very first thing that came to my mind is FINN takes the risk out of converting over to an EV, takes the risk out of it for me. I've been debating it. I wonder, will it actually fit in our family? I think that this is the simplest way to move into it and get a really good experience.
I have to tell you, I admire anyone who's capable of managing a fleet, this many vehicles, and be able to manage these short-term engagements. That's quite a system to oversee.
Juergen:
So Neal, to be honest, I start in my role as chief fleet officer three years ago and we start our journey as a startup, and I thought it will be very easy for me because I did procurement the last 30 years and I know how it works, how the automotive industry works. I know all the doors I have to knock on, dealerships, OEMs and so on. And then COVID came and the supply crisis starts, and it was really, really a big challenge to achieve a fleet of 20,000 cars and above. It was really not easy, but we achieved it.
And what we profit from is to get our TCOs we needed, we got limited cars, limited assortment on the beginning, limited discounts, but what also happened is used car prices rise also. So for us, we had the capability to manage buying prices and also the remarketing and the residual values, we both managed them. And so the next decade that will come is supply chain will be over in the next half year and then more assortment will be out there and the situation will change. Interest rates are really high and to manage the fleet within the financial figures, to offer a good service and an attractive subscription rate for our customers keeps challenging.
But with the transformation from combustion engine and with EVs for unprofessional car user, it's not manageable. So that's our core knowledge we offer also and said, "Okay, for you as a customer, you have the fixed rate, no risk, you can take it," but for us it's really a big challenge to manage financial figures and to also steer maintenance, tire exchange, damages, and all the other things. That's one of our core knowledge we have to develop doing fleet management, like the big fleet management companies out there. That's also our challenge we have to achieve you. Sorry for the long answer.
Neal:
I was just going to say that I heard you had a bit of a rockstar nickname.
Juergen:
Because Juergen in the states or in other foreign countries, it's not so familiar. It's not so easy. And I think 20 years ago, a friend of mine give me a nickname and everybody calls me JLo. So because my first name starts with a J and my second name with LO and everybody likes it, so to say, now JLo is in New York City where his sister lives. And so it's the funny side.
Neal:
Well, managing a fleet this large through the pandemic, through pricing irregularities and all the supply chain issues, I think you're worthy of a rockstar title.
Juergen:
Thank you. Thank you. Appreciate it.
Mike:
I've got a question real quick. I'm just thinking about the market here in the US. You guys are now positioned here. What does your footprint right now look like in the United States? Immanuel?
Immanuel:
Yeah, at the moment, we started I think one and a half years ago, roughly, with delivering the first car around a year ago. We started out in the northeast and focused pretty much on the expansion there. At the moment, unfortunately, we are only available in the northeast, but we are definitely working on expanding further.
But the challenge of course in the US is that when it comes to regulation, when it comes to deliveries, the sheer size of the country, every state with its own regulations regarding to delivery, how long you can hand a car out and so on and so forth, is a new challenge to launch. And I think we are all extremely proud of the team that we accomplished within such a short time period to launch in basically, I think, 13 states.
And still, we have to be mindful of just the sheer distances because once you launch in Texas or California, the cars are there and you have to supply the demand in that state. So we are very conscious that we don't just on our launch, we want to provide great cars to our customers in that state and a variety of models, but at the moment we are in northeast. More to come in the future.
Mike:
That's great.
Neal:
Immanuel, I was going to ask if you would show us your crystal ball. I feel like being in charge of pricing in such an unpredictable market, but also trying to manage different types of vehicles coming and going, what sort of indicators do you look for?
Immanuel:
So I think in the market, new always works better than a little bit older, so cars that are the newest model year. Customers want the newest cars. I think this is always one indicator where we say, "Okay." Then we need to have a variety. We have different segments. I think SUVs are pretty strong. All-wheel drive cars, that's what we have to have in the northeast. But we also have customers that call in and say, "Hey, we want EVs." "We want luxury cars."
The beauty of our platform is that as long as we don't have way too much of one car, we can put everything out there and we can adjust pricing in a way that it converts. But I sometimes call it a platform that lets cars compete against each other, and you pretty much get direct feedback on what works well and what doesn't work well.
My personal belief is that over the coming years we will see more and more electric cars, more and more interest and going into electric cars, but we will also see SUVs staying as strong as they are, I believe. Customers really got used to SUVs. I remember with BMW when we looked back like three, four years ago and then they launched the X models and everyone was like, "Ah, really? This is a small market niche." And then all of a sudden you sell more SUVs than sedans and then sedans are kind of out of the window. So if you ask me for glass ball, I think EVs and SUVs maintain strong.
Neal:
Interesting.
Juergen:
Yeah, if you allow, I will add sentence to what Immanuel said, our purpose in the company is make mobility fun and sustainable. So fun is first and sustainable follows. So what we do is we will offer a attractive combination of a price point in combination with a car. And so a Porsche have another price point than a Volkswagen GTI. Both are fun cars. We are car guys, we like to drive and we see there are many customers, they like to have a car that makes fun and we think the technique will shift to more sustainable and we want to help the industry and the customers to achieve those shift.
But for all day still driving a subscription with combustion engine we pay for the CO2 emission, a compensation that allows to be more environment friendly if you buying a car in a regular way. So it's a transformer utility we use to help the customers to make the mind shift.
Neal:
That's a really interesting approach.
Juergen:
Mm-hmm.
Neal:
It's simple, right? Simple and straightforward, but at the same time it very much, in my mind, fills a tremendous need.
Mike:
Here, I've got a quick question. From a customer standpoint, are there mileage barriers or limits?
Immanuel:
I can take that one. Again, simplicity is our mantra. If you purchase a car or subscribe to a car or platform, you have four mileage packages that you can choose from. There's an 850 package, 1,000, I think at 1,250 and a 5,000 package. And basically customers can pick according to their need. So if you use something who drives less, you pay less. Use something, and someone who drives a little bit more, you pay a little bit more.
But it's, again, simplicity, and we want to make it very transparent what the pricing impact is of that. And so far we see that customers are actually very happy with the mileage packages. So the cars that we get back come back in the range and a lot of customers actually book the lower mileage package.
Mike:
Okay. And the minimum subscription, is it six months?
Immanuel:
It's six months at the moment, yeah. However, in Germany we have also cars that have a flex period and cars that I think have a three-month period. In the US just for simplicity reasons, it's currently six and 12 months. And again, here you see the customer kind of paved the roads. Most of our customers choose in Germany 12 months. Here, it's also more customers running towards 12 months. So there seems to be a sweet spot at the 12 months range.
Mike:
Very good.
Neal:
Juergen, you mentioned earlier that a key part of FINN is partnerships. Talk a little bit about partnerships and how you've leveraged that to find success.
Juergen:
Yeah, thank you for this question. I'm really happy to answer that. Yeah, we are really long-term orientated. We don't want to get in relations where we have find a spot deal, so one deal and there is no other in the near future or later future. Though if we are talking to the OEMs, to the dealerships, and to our remarketing partners, it's always building a good foundation when we start in our corporation and we always think how we act from the end of the car life cycle. So for us, the end of the car life cycle is when we sold our used car to the dealerships to resell those used car to their end customers. For us, that's the point where we handed over the car lifecycle to our remarketing partners and we go in really deep parks to our remarketing partners. What will be the best to buy as a new car that will come as a used car within 12 months?
To think from the end, it's one of our big scopes that we have in our partnerships. We can achieve high residual values only if we produce the right cars for the used car market and involve the used car buyers in our buying decision as new cars is one of the reason. And so on the other side, we want to offer the OEMs in combination with the dealerships that we can help them to reach customer groups. They are more heavy to reach than by themselves on classical ways because there are digital shoppers growth. They want to buy also car usage over the net and not in the classical way. We can help them and we can help them to do the transformation from combustion to electric cars that I told before.
And also, we are planable because when we buy cars at the dealership or at the OEM, we agreed on the volume for a period of time, maybe a yearly contract or a model year or anything like that. And then we do the full infleeting plan with the seller, and so we can be a trusted partner with the amount of cars we agreed on. It's on our risk if we can sell them or not on the end, but we start in a very early phase to bring those cars online, find customers. So in an ideal case, the car arrived at our compound from the OEM or from the dealership, and then we put the plates on and deliver it directly to our customers. So processes is really the important thing, and processes only works if you have sustainable relations, then there is a high interest from everybody to invest in processes and on the end every part-
Mike:
Very good
Juergen:
…Will benefit fund from there.
Mike:
Absolutely. And to all our listeners out there, they have a great website. I think it lays it out very clearly and you can visit it at FINN, F-I-N-N, dot com. And I think you guys have done a great job of answering a lot of questions there.
We're kind of coming up on our stop here, so I thought I'd turn it around and make it a little more personal here. So Juergen, I'm going to start with you on a personal question. This is a real tough one, but tell me about a funny moment or embarrassing moment that may have happened in your career or how you might look at your career.
Juergen:
Thank you for the question. Yeah, to be honest, my mother told me, she is 84 years old and she's really in a good shape. And when I met her the last time she told me, "Juergen, I think you live your career like Benjamin Button." So I don't know if you know those movies.
Mike:
Yeah. So for our audience's sake, that's the Brad Pitt movie.
Juergen:
Yeah.
Mike:
Yes. That he starts out old and he gets younger, correct?
Juergen:
Yes, correct. My mom told me, "With almost 60 years, you joined a startup and do your gap year in New York City. Normally others do that in their 20s and you are doing it in their 60s." And when I realized that, I think I'm really happy to have this chance to do it, and I like what I do. I'm really a workaholic, and to have the opportunity to bring my automotive experience to the team here in the US, it makes a lot of fun and I'm proud about it.
Mike:
I think that's great. Appreciate you sharing that with us, but I mean, and you're the wise sage in the group, I'm sure. You're the one bringing a lot of experience and wisdom. I see Immanuel nodding his head there.
All right. So Immanuel, I'm going to hit you with one too. So not maybe funny or embarrassing, but what is your favorite TV program or show?
Immanuel:
So when I came to the US I first had to learn a lot of things. So the first thing maybe to start, to maybe elaborate a little bit on the question, the first day I was in the office, someone said like, "Hey, how are you?" And I said, "Yeah, I'm doing extremely well," and described my whole weekend. And I looked after the person, the person was already three hallways down the road. And I was like, "Wow, I have to learn a lot about the culture here, so maybe there's certain questions that you just don't answer and it's maybe just a [inaudible 00:30:21]." And then I said to my colleagues, "Can I ask you one question? Why do you ask questions if you don't want to answer?"
A German would never do that because it's not efficient. If I don't want the answer, I don't ask. And then from that moment they told me, "You have to learn a lot.," And I was like, "Okay, how can I learn a lot about the culture? I need to watch all the classic American TV shows." And I started out and now I'm currently watching Seinfeld and I discover a lot of parts from New York City, a lot of funny stories and small anecdotes. And yeah, I was at an episode where they tried to find parking where you had to repark the car in New York City. And I know that very well because it's a very frustrating experience. And yeah, that's how I spent my free time, the little free time that I have right now, expanding my cultural knowledge.
Mike:
That's fantastic. Neal, I think you might be onto something with Seinfeld starting right there.
Neal:
I agree. I agree. Have you been to Tom's Restaurant yet?
Immanuel:
Not yet. Not yet, but I want to go.
Mike:
That's awesome. Well Immanuel, I want to thank you very much for being part of Gain Traction podcast. It's been a pleasure.
Immanuel:
Thank you so much for having us. It was a pleasure.
Juergen:
Yes, thank you.
Mike:
Well, you've got a very cool concept with FINN Auto. We're glad to learn more about it. I think our audience will be really enthused with this episode here.
So to all our listeners out there, thank you for being part of our podcast. If you'd like to recommend a guest to us, please email me at [email protected]. Till next time, have a great day and be safe.
Immanuel:
Thank you very much.
Neal:
Thank you guys.
Juergen:
Thank you very much.
Immanuel:
Thank you. Have a wonderful day.
Mike:
Thank you all. It's been a pleasure.
Announcer:
Thanks for listening to the Gain Traction Podcast. We'll see you again next time and be sure to click subscribe to get future episodes.