Stop Merely Getting Sales and Start Building Customers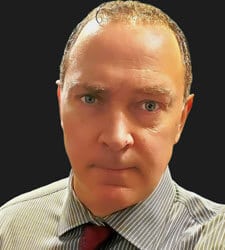 Steve Ferrante is the Founder and CEO of Pinnacle Performance Training. Steve helps elite auto shops sharpen their sales and customer service skills through consistent education. He's now recognized as a leading sales and customer service trainer in the tire and automotive service industry and has been the contributing "Selling Smart" columnist for Tire Review magazine since 2010.
In this episode…
Your business is carried on the shoulders of your employees, so how can you develop a team culture that provides a service-first experience for customers?
It boils down to employee training and development. It's just like a workout — if you don't make it a routine, you won't see any lasting change. Employee education has to be consistent rather than sitting them down for a one-time, five-hour training event. The energy you invest into the people you hire will spill out on the sales floor and into consumers. Instead of just getting sales, you'll be building customers.
In this episode of the Gain Traction Podcast, Neal Maier sits down with Steve to discuss how he helps businesses revolutionize their work culture. Steve talks about why company culture is crucial for success, the strategies he teaches, and how customers will feel the difference.
Here's a glimpse of what you'll learn:
Steve Ferrante describes his path to becoming a leading sales and customer service trainer in the automotive industry
How does Steve transform businesses into service-first organizations?
Common pitfalls in employee training and development
Why workplace culture is crucial for any successful business
The difference between getting sales and building customers
How to stand out among competitors: customer experience
Why people don't mind paying for a better experience
Advice for analyzing recorded customer calls — and what to do with your findings
Steve shares the best piece of advice he ever received: always try to improve
Resources mentioned in this episode: